Ask the Experts
When It Comes to Skin Care, Demand Permanent Results
by LovelySkin
|
November 05, 2018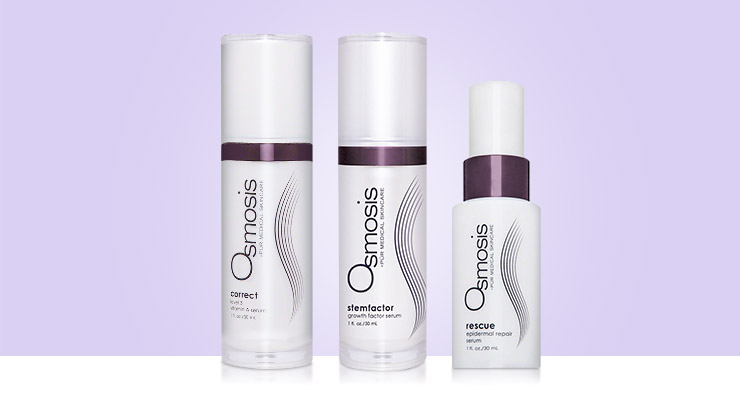 Need a solution to your skin concerns that sticks? Experts from Osmosis are here to tell you about how their products can provide you with permanent results.
Osmosis Skincare ensures permanent results for a variety of skin conditions. Since we launched ten years ago, we have been healing the skin in dramatic ways.
Why do I need a whole-body approach?
The skin often reflects imbalances within the body. Conditions like rosacea, acne, eczema, melasma and many more come from toxicity and inflammation inside. Osmosis actually maps the face to help you understand which organs are involved. This allows us to treat the source, which is required to get permanent results.
What makes the Osmosis serums inspire permanent changes?
Our progress and permanent solutions are made possible through the combination of our holistic, whole-body approach and our innovative and patented formulas. Each of our products is uniquely and precisely designed to deliver results that last a lifetime.
1.) Osmosis Retinal Serums
Our Retinal Serums, Pur Medical Skincare Correct and Pur Medical Skincare Renew, use a pharmaceutical-grade liposome system to penetrate the ingredients deep into the skin. Research shows liposomes increase penetration six times better than the average serum. This is important because collagen is made in the dermis and most retinols never make it there. The vitamin A we use is one thousand times stronger than retinol at stimulating collagen. Additionally, these serums have seven different collagen stimulators and are all gentle, non-sun-sensitizing and safe for pregnancy. One of the main reasons most lines do not treat fine lines permanently is that they use collagen stimulators that are inflammatory, and they do not feed the process. You see, as you age, your skin's circulation (food source) declines 1% a year after 25. So at 50, you have 25% less nutrients, and that reduces your capacity to make/maintain collagen by that amount. Osmosis Retinal Serums contain chlorella and niacinamide, which both increase the delivery of skin nutrients to feed the process in the short and long term. These serums are concentrates to improve your purchasing power, so they are best used with our Clear Plus to massage them in.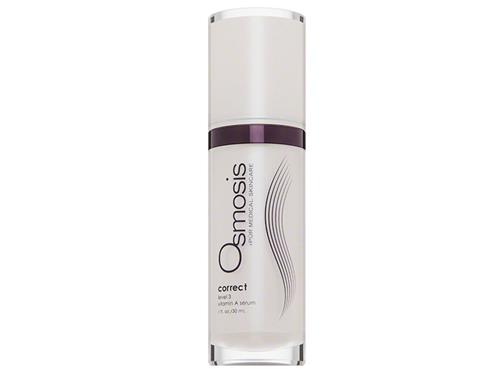 2.) Osmosis DNA Repair Serums
Our DNA Repair Serums, both Catalyst AC-11 and Catalyst Plus, are patented and remarkable at transforming the skin. In a clinical trial, we reversed AK's, healed broken capillaries, firmed the skin 110%, tightened eyelids and improved fine lines and much more. It also reverses acne scarring by 30-50%. How does it do so much? The secret is that the ingredients come alive in the bottle. We literally have to let the product sit and incubate for over a month in the lab before we even bottle it. Unlike typical vitamin C products, we focus on C's most important activity: amino acid activation. In your skin, vitamin C hydroxylates amino acids, which makes them sticky and ready to be used in wound healing as well as collagen and elastin manufacturing. This is a much bigger role for C than simply providing antioxidant protection. Because we add minerals and other key components to this patented formula, we are able to provide a product that instantly goes to work healing your skin. As a result of this process, Catalyst contains hyroxyproline, hydroxylysine and hydroxyglycine in large percentages, which bypass the bottleneck in the skin we face from shortages of Vitamin C. These serums are also concentrated, so use with Clear Plus is recommended. While this process causes an amber-color, it actually provides a healthy tinted glow to the skin that works in easily to any regimen.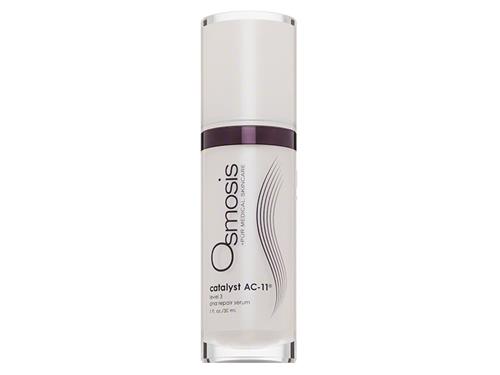 3.) Osmosis Growth Factor Serum
Our StemFactor Growth Factor Serum is proven to be the best one available and an excellent way to reverse aging. What is the proof of that? It is all in the growth factor lab analysis and the clinicals. The nice thing about stem cell and fibroblast cell derived growth factor serums is that they can be analyzed. Every growth factor and cytokine can be isolated and quantified. If a company is not showing you their list of documented growth factors, which is the only way they can know what is in their bottles, then they must want to hide it. We are so proud that this serum is proven to contain over six hundred unique proteins with their own powerful delivery system called "exosomes", that StemFactor contains 350% more proteins than the closest competitor. And it is the only growth factor serum tested to be safe on cancer cells as well as the only one that contains stem cell-derived collagen and elastin. Everyone has a marketing story, but when it comes to these serums, take the time to look at what they have proven at the lab so you really know what you are getting.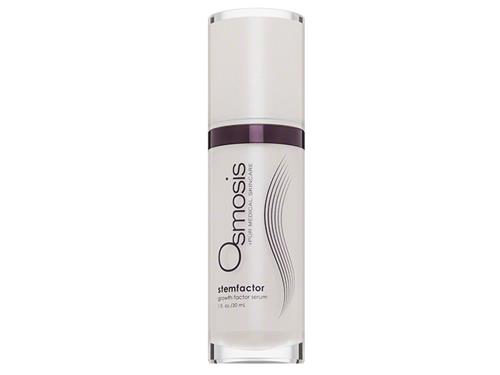 4.) Osmosis Epidermal Repair Serum
Our Rescue Epidermal Repair Serum is another patented, remarkable technology that provides permanent results. It works on surface skin issues like texture changes, enlarged pores and age spots. The reason this works permanently is the active ingredient, trioxolane, is specifically designed to repair damage created by oxygen free radicals. There is a big distinction between lightening age spots and healing them. To heal them, you have to repair their source, which is damage on the Dermal Epidermal Junction (DEJ). Trioxolane does this quite well. The DEJ damage also causes your skin's texture to change, and that too can be reversed by repairing oxidative damage. While I don't recommend oxygen topically as a rule, trioxolane is stable and does not turn into a free radical. It is not an antioxidant and instead repairs the damage that antioxidants can't prevent.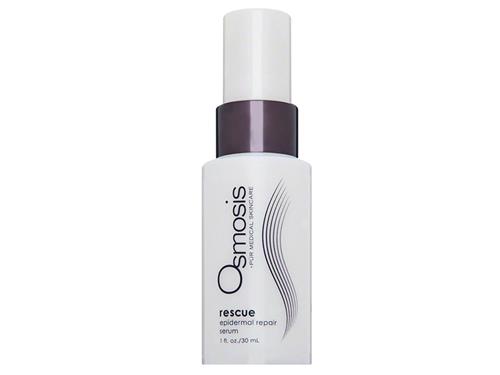 The above products are what we call the big 4. Using them twice a day, every day can visibly accelerate the health and repair activity of the skin and create permanent changes.
---
Do you have a favorite Osmosis product? Let us know in the comments below!
Shop This Blog
Highlights
Over 150 different skin growth factors derived from adult stem cells create this magical serum that...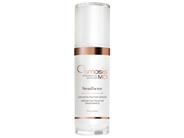 Quick Shop +
Highlights
Osmosis Skincare Epidermal Repair Serum helps calm, refine and repair skin.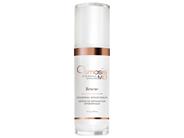 Quick Shop +
Highlights
Osmosis Catalyst AC-11 DNA Repair C Serum repairs skin and reduces dark spots. Catalyst AC-11 is t...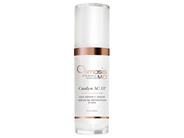 Quick Shop +
Highlights
Catalyst Plus+ is our level 1 serum that is more appropriate for sensitive skin. It contains a pate...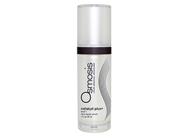 Quick Shop +
Highlights
Correct is designed for normal skin types who desire a dramatic restoration of the skin rejuvenatio...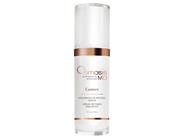 Quick Shop +
Highlights
Osmosis Skincare MD Renew Advanced Retinal Serum helps restore and rejuvenate aging skin. Renew is...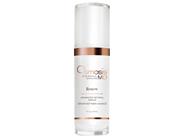 Quick Shop +
Connect with Us!