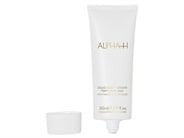 Reviews For
Alpha-H Liquid Gold Ultimate Perfecting Mask
$60.00
One of the best masks ever!
I love the way the skin looks and feels, so bright, clean, refreshed and smooth! 5 stars! LovelySkin Customer
Verified Purchase
A soothing mask
First off, this mask needs to be in everyone's skincare routine! The mask itself is very moisturizing and I love the fact that I can just swipe off with a hot towel. It gives you that facial spa glow instantly. Love it! A surprising gem
This multipurpose face mask was such a great product at helping to exfoliate and unclog my pores. I thought it would be too strong for me but it was surprisingly gentle. I felt some tingling upon application but nothing too harsh. After 10-15 minutes, I washed it off and my skin looked much clearer and a little brighter. Definitely worth the purchase! OMG
Just tried this mask for the first time this weekend, and I'm hooked. If you're feeling dull, tired and grey skin during the winter months, this little bottle will be your skin's hero. The texture of my face improved after one use and I'm sure that routine usage will only improve other dark spots and imperfections. MadisonRussell
Verified Purchase
Exceeded my expectations
I first received a sample of this amazing mask and immediately fell in love after one trial. I since got it with the discount code I received with my previous order. I'm using it every Sunday now and can't recommend enough. Only thing is to start small as per instructions and build your way up. Amazing! LovelySkin Customer
Verified Purchase
Perfect Perfecting Mask
I received a sample of this mask with a previous order, tried it out and loved it, so I decided to purchase a full size of the product. I use it one time per week after cleansing and before applying my night time moisturizer. My skin feels so soft and it gives me a healthy looking glow. A little goes a long way, so the tube should last a long time. I'm happy I got this mask, I feel like it's really making a difference in the appearance of my skin. Definitely recommend. Amazing!
This is the best exfoliating product I have ever tried...and I have tried a lot. It leaves your skin feeling incredibly smooth and provides clarity. I will soon be trying other products offered by this brand. LovelySkin Customer
Verified Purchase
Fabulous facelift
This product exceeds your expectations and then some ...!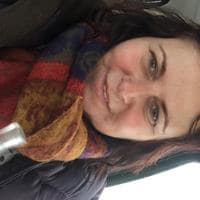 morrisonsemperfi
Verified Purchase
Alpha-h
Great addition to sling care regimen. Have noticed smoother skin after using for a couple weeks!! LovelySkin Customer
Verified Purchase
Skin Looks Better Right Away
I have "mature skin", sun damaged, blotchy, etc., and this made my skin look brighter, smoother, pores not so obvious, immediately. I've tried many masks and treatments that promise improved appearance, but this one actually works. Once a week, a little goes a long way, so the price is very good. LovelySkin Customer
Verified Purchase