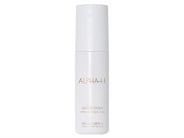 Reviews For
Alpha-H Liquid Gold
Makes my skin dewy
Really love this stuff. U have to use it correctly tho. Every OTHER evening and don't put ANYTHING on top of it. When I used it I woke up with soft, dewy skin. I'm in my 40s. However, my friend who's 70 (and looks fabulous) said it didn't do much for her. So I think it depends on skin type. I'm combo, she's dry. However, I got a sample of the Midnight Reboot Serum (love how Lovely Skin let's u choose 2 samples) and I'm actually using that instead. It's a little more hardcore (15% glycolic acid vs I think 5% w Liquid Gold). My skin doesn't feel as "dewy" with this, but it definitely feels smooth and refined. It's a tad more drying (but it's not actually drying), just saying for comparison's sake. So I use a serum or moisturizer on top. But I feel like it's chemically exfoliating my skin more than the liquid gold. I still love Liquid Gold and might go back to it. But I wanted the big guns for now. LovelySkin Customer
Verified Purchase
Bleh
A nothing product. Would not repurchase. So far so good
Haven't seen results yet as I just started using it. But love how light it is and smells great. LovelySkin Customer
Verified Purchase
Alpha H Liquid Gold
My face "soap" for many years was discontinued. This has been a great replacement for my difficult easily clogged skin. LovelySkin Customer
Verified Purchase
Best toner/moisturizer
I love the tingling effect of this! It sounds weird but it's the perfect amount of tingles to where you can feel the product working. My face is so smooth after each uses! Exfoliation perfection
I've only used this about 5 times and it honestly is a game changer. Any texture is smoothed out and it gives the almost filtered glow to my face! New to this line and enjoying it so far. LovelySkin Customer
Verified Purchase
Glowy, smooth skin for days
Within weeks of using it, I noticed a dramatic difference in the overall appearance of my skin. It looked glowier, healthier, and my texture was definitely less visible. I didn't find this product irritating at all, and it worked well alongside the other products in my routine. If you're looking for a product to help with the overall appearance of your skin, this is a great one. jayglows
Verified Purchase
So Good!!
Another amazing product from Alpha H! This stuff lives up to its name - it is pure gold!! Glycolic acid is my go-to, especially during the winter, to brighten, firm and improve the texture of my skin. I have stubborn dark spots on my chin from acne and this has really helped fade them. This is also a miracle worker for mascne - my chin is constantly breakout out but, with this, the breakouts are much smaller and disappear faster! This is totally worth it. LovelySkin Customer
Verified Purchase
My favorite toner EVER
My skin is obsessed with this toner. It's just the right amount of exfoliating and truly keeps the surface of my skin squeaky clean and glowing. I choose this toner above all others, time and time again. A constant repurchase! MadisonRussell
Verified Purchase
Alpha liquid gold.
Fantastic peel. I can use these 3 or 4 nights a week. It doesn't irritate my skin at all. It revives it. Gives a glow. My skin feels firmer, clearer and bright. Highly recommend. LovelySkin Customer
Verified Purchase
So far so good
Bought this based off a friend's recommendation. Something I'm starting to use at night and have seen some slight differences. Trying to get my skin in shape and undo some dark post acne marks and a friend said this will do the trick. So far, so good!!
I bought this to replace my nia 24 exfoliating serum. I love that its very easy to use. Swipe and your done. 2 steps before bed!! Its great. I don't feel like it dries me out at all. Of course its still early because I've only used it a couple of times, but I feel like it's a good product. I'm happy. LovelySkin Customer
Verified Purchase