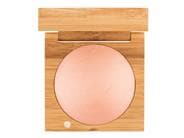 Reviews For
Antonym Certified Organic Highlighting Blush
Pretty Blush- need lots of layers!
This is a pretty blush, however, I am fair-skinned and without 10 passes this hardly shows up on my skin. It leaves a nice little glow. I use it every so often over another more peachy matte blush to brighten up the face. LovelySkin Customer
Verified Purchase
really nice in many ways
I like this blush, it's not irritating to my sensitive skin at all (& my cheeks are the most sensitive). It is brightening yet with color- not sparkly (I'm too mature for that), feel like it makes my skin glow, very lovely - makes it look dewy too. I actually used it as an eye shadow one time too (my son hid my makeup case - long story). I only use non chemical/"natural" products, so that is just a bonus for me. Recommend.