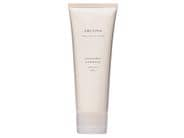 Reviews For
ARCONA Cranberry Gommage
$48.00
5 Results
Best Exfoliating Product
This is the best facial scrub! I love how soft my face is when I use this! I would highly recommend this! I have used every product on the market and spent thousand on facials, microdermabrasion and algae peels and this has done all that in one use! Arcona cranberry gommage
I love this product. It makes my skin very smooth and clear. I have two of my other friends bought it and also love it. Treat yourself!
I use this scrub every other day and I look forward to it. The smell is amazing and it feels like a treat. I keep my face exfoliated anyway but my daughter borrowed it and was so impressed that afterwards her dry flaky patches were gone LovelySkin Customer
Verified Purchase
This ONE got me HOOKED on ARCONA!
Another Arcona 5 star! the Cranberry (regular and brightening) are very granular, with very fine delicate grains for exfoliation. The brightening version is minty and 'stimulating.' And, I have not noticed a "brightening" that is as dramatic as the smoothing and renewal of the surface texture. This Golden has more of the acid ingredients and less of the grit, so different type of exfoliation. This Cranberry Gommage gives me an immediate effect: smoother skin than I ever remembered feeling before. This is THE ONE product that got me and the whole family hooked on Arcona!! I will buy again. I have ROSACEA with oily large pores and this product does not bother or irritate my skin. Fayethfull1
Verified Purchase
So happy it is at LovelySkin
Have been using this for years. Fantastic scrub. Smells great. Definitely a rougher scrub. Half the price of lancer with the same results.