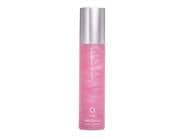 Reviews For
ARCONA Cranberry Toner
Love the smell. Refreshing.
They use this product at the spa I go to. I truly love the smell. I use it as a toner and as a mist. As mist, I add a few drops on my facial mist spray. Great smell
I don't use toners regularly, but I love the smell of this one so I bought it. Teacherkh
Verified Purchase