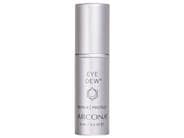 Reviews For
ARCONA Eye Dew
$44.00
Hydrating
I've used Eye Dew for the last four or five years so suffice to say, it's a repeat purchase for me. If you have dry skin and struggle to find a hydrating eye cream, this is it. I used to only use it at night because of the texture, but I have found it does not cause any issues under makeup, and my under-eye area stays nice and comfortable. I wear it over an eye serum and sometimes in a hurry just by itself. I've tried much more expensive creams but always come back to this. They keep increasing the price but it's worth it. LovelySkin Customer
Verified Purchase
Irritating and STICKY.
I have tried this and tried this and tried this with breaks in between uses. I don't know if the texture makes my eyes itch or if it is an ingredient. The ingredients seem stellar, and I was so excited for the product (especially in the cold Alaska winter), but found it very sticky and irritating. I had the most success when I applied it OVER an oil, but I felt that this also prevented to product from absorbing and made it useless. I eventually just gave up and offered it to a friend, but she didn't like it either due to the texture. BirdieKitKat
Verified Purchase