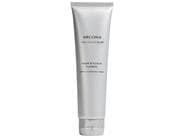 Reviews For
ARCONA Four O'Clock Flower Gentle Cleansing Cream
Excellent Product
This is the only cleanser I will use. I ran out last year and went to the department store and bought a different brand. I only used it until I received my Arcona Four O'Clock flower. I now make sure I have an extra on hand! Jerilynn
Verified Purchase
Fav Cleanser from BEST skincare line- Arcona!
I like a few of the Arcona bar soaps and cleansers, but this is my favorite. Best fresh aroma, gentle but thorough cleansing. Good consistency. Not foaming and feels like a clean workout drying. I have tried multiple department store and organic brands. Arcona is the best clean brand I have found. The products really do perform and provide results listed on the product. Out of thirty some products I own there's only one I have not replaced.