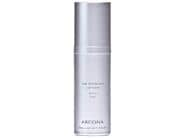 Reviews For
ARCONA PM Blemish Lotion
$54.00
Teenage & Middle-Aged Cystic Acne Bye-Bye!
At nearly 50 years old, it is sad to say that I need a product like this! I actually stole a bottle from my three teenage daughters (actually all if the acne treatment line from Arcona)! I am going out with my husband on a special date in one week and, wouldn't you know it, four Cystic Acne spots on my face! Four! After three days of use, Night Breeze, AM Blemish lotion and PM Blemish lotion... almost completely healed of red, bulbous, inflamed acne:)) Thank you Arcona!!! BTW, my three daughters love Arcona, and they have cystic acne, been on loads of Rx meds and OTC treatments. Yay Arcona! Warning: the PM lotion is thicker And stickier than AM, but it will- for the most part- soak in. I top with one of Arcona hydrators sometimes to finish off the nighttime routine. I do not mind the thicker stickier fell on Application because the results are incomparable! Fayethfull1
Verified Purchase
Wish I would have found this sooner
I was having one of the worst breakouts of my adult life when I came across this product. My skin is back clear and bumps seem to disappear within a day. I wish I would have had this long before now. LovelySkin Customer
Verified Purchase