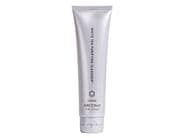 Reviews For
ARCONA White Tea Purifying Cleanser
Great cleanser!
I have been using the Arcona White Tea cleanser for awhile and I love it! It helps my skin stay supple and young! Buffypalomar
Verified Purchase
Love the scent and ingredients!
This cleanser has a good consistency and smells amazing. My face feels gently cleaned with only first wash even with makeup on. I use tube mascara which slides right off my lashes with this and warm water... no need for eye makeup remover. It does not lather into piles of suds. It rinses clean without feeling dry and tight after washing.