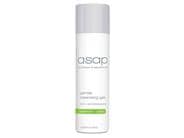 Reviews For
asap Gentle Cleansing Gel
BEST CLEANSER I'VE EVER USED
I am a freak about cleansers. I have tried them all and have yet to find one that works as well as this. It is lightweight and smells amazing, foams the perfect about without stripping the skin. It does the best job of clearing and shrinking pores while leaving your skin incredibly soft and hydrated. Amazing asap Gentle Cleansing Gel
I love this stuff! I used it in combo with the super B complex and love it. It is not harsher drying on my skin, which can be an issue with other face washes. I really like how it is gel, I feel so refreshed afterwards! LovelySkin Customer
Verified Purchase
Absolutely Love!!
My skin can't survive without this wash it is so smooth and gentle, and I have sensitive skin. To find something that works so well has been a challenge!! It helped calm down redness, and with my acne and oil with its natural ingredients it really is an awesome wash!! LovelySkin Customer
Verified Purchase
It was good but too much money
It was a good cleanser, just too pricey. LovelySkin Customer
Verified Purchase
Great Cleansing Gel!
This product does exactly what it says it will–gently cleanses! My skin is very sensitive to harsh cleansers, and this one cleans without drying or irritating my skin. Very happy with adding this product to my regime. LovelySkin Customer
Verified Purchase
My new favorite cleanser!
I've used it for about 6 months now. I have very sensitive skin. I've noticed a significance difference in my skin compared to the other cleansers I've used. It doesn't irritate my skin or break me out. It's a little drying but with my face oil it balances out. LovelySkin Customer
Verified Purchase
Such a great purchase!!
This face wash was not cheap, especially because I live in the US and had to have it shipped to me, but it was so worth it! I've been looking for a good botanically-based gentle cleanser for a LONG time, and everything I used either didn't clean my face properly or stripped it too much. I will probably never change my face wash again now that I've found this stuff. I use it with the vanity planet facial cleansing brush and my skin is so much better! I used to have a lot of congestion and clogged pores but now my face is totally smooth! 10/10 would recommend! LovelySkin Customer
Verified Purchase
Excellent
This cleanser is amazing! I'm so glad I splurged a bit and bought this to add to my skincare regimen! It's not greasy in any way and it does not leave my skin feeling oily in any way but only refreshed, cleansed and glowing!! I will most definitely be using this for month's to come! Excellent product! LovelySkin Customer
Verified Purchase
Amazing
This product is the best thing that I have ever came across. It really cleans the skin and makes it soft and glowing. I absolutely love it!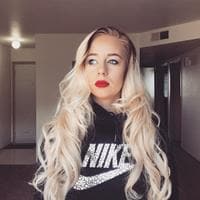 Jstutes
Verified Purchase
Awesome product
Ive been using the ASAP Gentle Cleansing gel for about a year now. ASAP also has a Daily Facial Cleanser. Both are great cleansers, I just prefer the gel. A little goes a LONGGGGGG way. The product does a great job at getting all your make-up off -- including mascara & eyeliner. It does not leave your face dry like other cleansers. I recommend purchasing this product. The picture shown on this website shows a small tube of the cleanser, but in actuality it is a 6.7 oz size, which, like I said, goes a long way. LovelySkin Customer
Verified Purchase