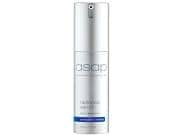 Reviews For
asap Radiance Serum
LOVE
I found that this product purified my skin complexion and it's part of my daily skincare routine!! LovelySkin Customer
Verified Purchase
GREATEST PRODUCT EVER
I have been using this product for the last three months and have noticed such an improvement in my skin's texture and clarity. Whenever I feel a breakout coming on I use this post cleanse and tone and then layer the Asap Super B serum on top. Voila! I wake up with clear glowing skin the next morning! I alternate with a retinol each evening and always use the Super B serum. My skin has never looked better—even my aesthetician has complimented on my baby soft skin! BEST SKIN PRODUCT EVER
O originally got this as a sample at another beauty site.....OMG I couldnt believe what my skin looked and felt like at the end of the sample (5 days). My skin was glowing and much smoother....I had a few healing acne areas on my chin and this stuff just made them disappear! !! Had to track this stuff down because the name of the product changed.. but finally found it here and bought 3 to make sure i dont run out..eVer.... I am a skincare junker and have tried everything out there.. .THIS beats them all!!!!! LovelySkin Customer
Verified Purchase
Still waiting to see results
I originally wanted ASAP but it was discontinued so based on recommendation from this website, I ordered this product. I have not seen results after 2 weeks however, with ASAP, the original product I wanted, I saw results over night. Still hoping for good results. LovelySkin Customer
Verified Purchase