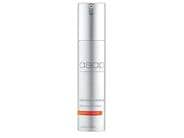 Reviews For
asap Ultimate Hydration
Silky smooth, mildly scented hydration
Super hydrating. Silky smooth. Rapidly absorbed. Fuss-free applicator - one pump per application. I use this serum in AM after cleaning under moisturizing sunscreen, and in evening after cleansing as a nighttime moisturizer. Feels great on my skin. Reduces tightness and dryness after cleansing. Pleasant, mild fragrance. No offensive odor. LovelySkin Customer
Verified Purchase
Excellent Product
I disagree with the two other reviews. This was a miracle product for me. I had extensive dental work done which required me to be in the chair with my mouth wide open for two hours at a time, for weeks on end. I don't know what happened, but the skin around my mouth became a red, raw, peeling disaster. I looked as if I had some sort of disease. It was extremely embarrassing and frustrating because even after the dental work was over, nothing seemed to help the peeling raw skin around my mouth and extending to my chin. The only thing I can think of is that it was chemically burned. I talked to the pharmacist, and she recommended a lotion with colloidal oatmeal. That didn't work along with the multitude of other products that I tried. Thankfully, I had a sample of ASAP Ultimate hydration that I had never tried. I thought, what the heck, give it a try, I tried everything else. Well, I put it on that evening and went to bed to wake up to remarkably improved skin. It took about a week and the raw, peeling skin healed completely. Not only did it heal my skin, but it does make my skin hydrated and plump, even under my eyes, and it the best lip moisturizer ever. I will never be without this product. I apply IS Clinical Super Serum, then Emergin C face cream or Peter Thomas Roth Unwrinkle and then apply a thin layer of ASAP over the top of everything. I am in my late forties, but I am perceived to be in my late thirties. LovelySkin Customer
Verified Purchase
OK Moisturizer....
This is a good moisturizer but I wouldnt say ultimate. It will make your face soft and feel less tight. Ive used this before when it came in a tube, which was better for controlling the amount used. LovelySkin Customer
Verified Purchase
Good--not great--product!
Only giving it 3 stars. I bought this thinking it would really hydrate my skin. It did not. I love the ASAP line--especially the facial cleansing gel. But, this did not impress me. Sorry ASAP--this product needs something added to it to live up to its "Ultimate" name. LovelySkin Customer
Verified Purchase