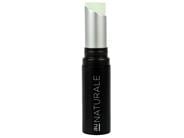 Reviews For
Au Naturale Color Theory Creme Corrector
OMG please don't discontinue.
I absolutely love this and am so impressed with how well the color blends with the skin rather than looking like I'm trying to mask something. LovelySkin Customer
Verified Purchase
Very Dry and Drying
The product is very hard and dry and I was not expecting that. It does do an ok job on dark circles, but since it's not creamy at all I have a hard time getting it to smooth out on my delicate under eye skin. Even followed the manufacturer's recommendations on how to apply, but it made my eye area look dry and the product looked cakey. Kept adding eye cream and foundation on top just to smooth out the cakiness and the dry look it was creating under my eyes. My search for something great for dark under eye circles continues. Jamy8522
Verified Purchase
Great coverup
Blends in very well and hides spots. I tried the green also but I like the peach better. Great Color!
I have fair, freckled skin and this product does what it says. Has staying power and covers beautifully. Becky4Rod
Verified Purchase
Dark circles
I have dark circles and the peach corrector is perfect! It holds so much longer than a regular concealer. LovelySkin Customer
Verified Purchase
Liked it but allergic
I liked this and wish I could use it. Even though it has healthier ingredients, there is still something in this formula that makes my eyes itch and water. LovelySkin Customer
Verified Purchase
Blushing
I've been dying to get a color corrector for the redness around my mouth and nose, but there hasn't been any with ingredients were up to my "clean" standards. Not only is this product "clean," but it preforms like no other! Great consistency, covers well and doesn't make my combination skin oily. LovelySkin Customer
Verified Purchase
Hides pigmentation and acne
If it wasn't for the texture of my cystic acne, you would think I had perfect skin with this corrector on! I saw a recommendation in this book I was reading and was thinking green would be an odd color to smear on your face. Once you put foundation over it, poof, perfect skin. Love the packaging, easy to apply and hard to waste! LovelySkin Customer
Verified Purchase