Reviews For
Au Naturale Swipe-On Essential Eye Pencil
Kohl
It was too dry for my aged lids, it's a beautiful color but to dry, and crumbled LovelySkin Customer
Verified Purchase
Color Barely shows And drags across eye
Gray barely shows even when you reapply again and again. Had a mild reaction. Wish I could return it. Terrible waste of money and recommend no one else purchase it either. Highly disappointed with quality.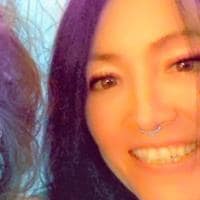 Nangold
Verified Purchase
Essential eye pencil
I did not like this product. When I apply it as an eyeliner, it is barely noticeable. I would not buy again. LovelySkin Customer
Verified Purchase
Nice ingredients, but not bold enough
My eyes are super sensitive, and I was looking for a eyeliner with the least toxic ingredients. Although, I like the ingredient list, the color is not bold and it doesn't apply easily. I found it to be too waxy. Also, the color isn't really black, it's more gray. Not the best eye liner
This did not glide on as advertised. It was hard to apply it without it pulling on my eyelids and applying pressure. LovelySkin Customer
Verified Purchase
Great consistency, easy to use.
Bought the coco color and love this eyeliner. No searching for the pencil sharpener or getting wood shaving shrapnel in my eye. Consistency is great, easy to put on, no dragging across delicate skin around eye. Will buy in more colors. LovelySkin Customer
Verified Purchase