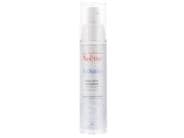 Reviews For
Avene A-Oxitive Antioxidant Water-Cream
$42.00
Excellent
I love most Avene products. I especially like this light lotion for my sensitive, rosacea prone face. It moisturizes without feeling too heavy. LovelySkin Customer
Verified Purchase
Brightening Cream for Sensitive Skin
Love this product! I have fair, Irish skin and some sun damage; discoloration and broken capillaries. I now feel better knowing I am using an antioxidant protectant along with a sunscreen to ward off those damaging sun rays! I have tried other Vitamin C serums, but while they gave me a natural glow, some we're a little strong and dried out my already dry skin. Maybe because this is a water-cream rather than a serum, it is not drying. I love the light texture, it works well under sunscreen and it's moisturizing on it's own, so less products, shorter skincare routine and I can save the moisturizer for my evening regiment! I am so glad that I found Avene for my rosacea prone, sensitive skin. No longer need to spend so much money trying different products! LovelySkin Customer
Verified Purchase
Gentle scent, goes on nicely!
Such a light scent and goes on nicely. I put it on my cheeks in AM w moisturizer & sunblock. PM I put on face/neck on nonretinol nights. Too much in AM w sunblock might clump up. LovelySkin Customer
Verified Purchase
Can't stop buying this product
I first tried this product a few months ago and I have already re-purchased twice. I use it right after I wash my face morning and night. It has a cooling effect that I can't get enough of. The texture is so light and smooth, I would recommend this to anyone as a staple moisturizer. LovelySkin Customer
Verified Purchase
Very Soothing
This helps soothe my skin after laser hair removal. soothing and refreshing
Avene A-Oxitive Antioxidant Water-Cream is lightweight with a delicate scent. I have rosacea, and it moisturizes and calms the redness and inflammation without feeling sticky. It dries quickly and I am ready to apply sunscreen. I love Avene products for my sensitive skin and will definitely purchase again. LovelySkin Customer
Verified Purchase
Okay
Works okay, no complaints. But, there are other products on the market I like better. LovelySkin Customer
Verified Purchase
I love it.
First time trying this cream. It's moisturizing but not oily. I like the way it made my skin shine. Will purchase again. Windingarden
Verified Purchase
Love this cream!
I have dry, sensitive skin and use many Avene products on the recommendation of my dermatologist. I was excited to try this cream, and it has become my favorite. Since using over the past several months, my skin looks radiant and feels so soft. The cream has a delicate scent which disappears soon after application, but is so enjoyable. I like that it combines moisturizing properties with forms of Vitamins C and E. Avene products are effective and affordable: a great combination! Makes skin soft
After using this skin is softer and brighter. Cream is light and not heavy. LovelySkin Customer
Verified Purchase
Amazing, use this after the serum!
This cream is so gentle, and you can feel the vitamin C slowly release. This range is amazing. Finish with thermal spring water. 5/5! LovelySkin Customer
Verified Purchase