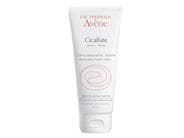 Reviews For
Avene Cicalfate Hand Restorative Hand Cream
$25.00
Great Hand Cream
I have been using this cream for years and it is the one I use. I found this cream in a drugstore in CapeTown, South Africa and feel in love with this line, but particularly the hand cream. It is the best. LovelySkin Customer
Verified Purchase
Avenue Cicalfate Hand Restorative Hand Cream
I live in South Texas so cold weather is a short season but this really worked well for me this year with the constant hand washing for flu prevention, immediately hydrates, absorbs quickly, not greasy or sticky. Good for 5 hand washings before reapplying so most days I only use 2-3 times. Really kept my hands and fingers healthy for the season. Plugger
Verified Purchase
Best Hand Cream I've Ever Used
I used to pick hand creams based on fragrance. For unknown reasons I have developed allergic reactions to any creams that have added scents. With the massive amount of hand washing/sanitizing as well as cleaning, I contracted eczema all over the top of my hands. This product was recommended to me to help bring down the inflammation. It feels silky smooth, moisturizes, and a little goes a long way. It may seem pricey, but for someone with hypersensitive skin, this is my go to hand cream and I cannot recommend anything better - even for someone who doesn't have sensitive skin LovelySkin Customer
Verified Purchase
Absorbs quickly but not the best moisturizer
I like how this hand cream absorbs quickly. There' s no greasy residue. However, I didn't feel like my hands were very moisturized afterward. Overall, not worth the money to me. LovelySkin Customer
Verified Purchase
Very moisturizing, non greasy lotion
I purchased for my two girls with eczema. One that had very bad hand eczema didn't get much help, but she still uses it along with a prescription of Ellidel . We tried the Avene for 3 weeks before visiting the doctor so we did give it ample time to show some improvement. My other daughter has a spit on her leg and it's helping, but not as much as triamcinolone helps. These are both great hand creams with a discount, but not for cases of eczema imho. I read the study but unfortunately it didn't work for my kids. KimberlyM
Verified Purchase
Good
Although this hand cream was good, it did not address my mature and severely dry skin. It would likely work well for those who do not have very dry, sensitive, mature skin. RazorBack
Verified Purchase
Didn't like this.
It's the weirdest hand cream the first day I used I put it in a box never to use again. It was horrible it felt extremely greasy going on and then when it dried out it gave my hands a weird feel when dried. It's hard to describe. It wasn't for me. Soaks Right In
I typically avoid hand cream because it leaves my hands feeling greasy, and I tend to touch my hair a lot. This soaks right in while it works, as if I have nothing on my hands. Definite improvement. Will continue to use. LovelySkin Customer
Verified Purchase
Effective at combating dry skin and skin allergies.
I started using the Cicalfate hand cream to combat issues related to contact dermatitis and allergies to preservatives used in most moisturizers. It's helped a great deal. Also keeps my hands from drying out and splitting. I do a lot of work with my hands and my wife often notes how soft they are. Far more effective than other hand creams I've tried. A little goes a long way. When I asked a dermatologist about the difference between this and the standard Cicalfate cream I was told the hand one spreads easier and that it should hold up to a few hand washings. Both have their place in our home. LovelySkin Customer
Verified Purchase
Nice but pricey!
I like this, and it lasts through multiple hand washes. The only thing is the cost. Runs out quickly especially in the winter! If you are looking for a hand cream splurge this is a nice product. LovelySkin Customer
Verified Purchase
Avene Cicalfate Hand Cream
This is a nice moisturizing basic hand cream I just wish it had the addition of spf. LovelySkin Customer
Verified Purchase
Nothing more than a basic hand cream
I purchased this hand cream for dry winter hands. Does not moisturize any more than any other hand cream. Still looking for the best one! LovelySkin Customer
Verified Purchase
Must have for dry hands and dry months!
This hand cream is great for when my hands get dry in the fall and winter. It's even gentle enough for cracked and sensitive areas! I dislike when I use a product that makes my hands feel oily, but Avene's products are very lightweight and immediately make my hands feel soothed and hydrated. Highly recommend!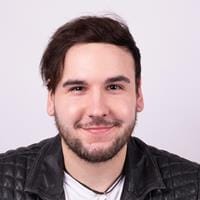 Aaron
LovelySkin Employee
Lightly nourishing and hydrating
My dermatologist has recommended for me to use this product in the warmer summer months. It is formulated to be used for people who have skin sensitivities. It helps my dry and sometimes itchy skin. The other colder months I use Xera Calm (Creme or Balm) A.D. which is a much thicker product. Avene uses the highest standards to create their products and they help my skin. LovelySkin Customer
Verified Purchase