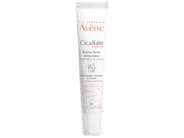 Reviews For
Avene Cicalfate LIPS Restorative Lip Cream
$18.00
Works well!
I really like this cream, especially for helping with cracked areas. It is fragrance free and does not cause irritation. It does leave a slight white cast, but it can be easily covered up. Since I mostly use it on the corners of my lips, I usually just put it on by itself. It is hydrating and protective, and I'd recommend it. LovelySkin Customer
Verified Purchase
Good Night Lip Balm.
Lasts longer and moisturizes better than petrolatum. Very soothing. Kid of pricey. LovelySkin Customer
Verified Purchase
Gentle and calming
I got this for my son who has very sensitive skin and so far it's been very gentle and calming. Knisholm
Verified Purchase
avene cicalfate lip cream
A very nice lip balm I apply at bedtime and the next morning lips are moist and soft neelarose
Verified Purchase
Super soft lips
I liked this product alot. My lips have only felt this soft after a minor exfoliation and moisture therapy. I used it first thing in the morning and right before bed. Between application I noticed it helps my regular lip balm stay on a lot longer through out the day. I totally recommend this if you want soft/moisturized lips.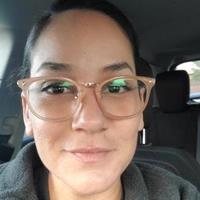 Felicia
Verified Purchase
Great Product
Love!! Very hydrating. Has a creamy consistency which is one of the things I love about it. LovelySkin Customer
Verified Purchase
Gooey and has a strong smell
Maybe I got a bad tube, but this cream is kind of gross. I have occasional dermatitis on my lips, and used to use Avene Cold Cream lip cream in the tube with good results. I was super excited to try this new cream with Cicalfate, but I really don't care for it. It is thicker and leaves white residue on my teeth. It has also developed a really strong and unpleasant smell even though I've only had it about a month. I like all the other Avene products that I have tried, but this one is not for me! I hope they bring back the Cold Cream lip cream. LovelySkin Customer
Verified Purchase
The Best!
I have tried many products over the years for dry lips. From steep to cheap. Recently tried this product and to my surprise, it is even better than what I am currently using. Even better! My new favorite. Love it!!!