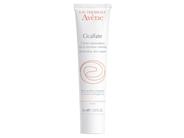 Write a Review - Receive 50 Rewards Points!
Tell us your thoughts about Avene Cicalfate Restorative Skin Cream so we can help you find the right products. With your review, you'll also receive 50 Rewards Points. Please note that it may take up to 72 hours for a review to appear on site. All reviews are subject to moderator approval.
Write a Review
24 Results
Must have post procedure or very dry skin
This is a very thick moisturizing cream that I use after procedures to help calm and reduce redness and provide extra moisture. It leaves me with a slight white cast which actually helps to hide some of the redness. It sinks in and gets absorbed ~not greasy or oily.
A must-have at all times...
I discovered this moisturizer after having a peel from my dermatologist. Someone suggesting trying it, as my skin was quite raw and red. For years, I used Aquaphor and was always happy with the protection it provided me, while my skin healed after a peel. Yet, it simply can't compare to Avene's Cicalfate. I've been enlightened! This product is designed to specifically heal open sores, wounds and red irritated skin, especially after any medical procedure and it does. It reduced my healing time easily by half plus soothed and moisturized my skin, as the new skin was healing. I now use it on everything, from bug bites to common skin rashes. It soothes and quickly heals and/or clears up any redness, irritation or discomfort. I even use it as a daily moisturizer if I'm really dry (it's super hydrating) or run out of my regular moisturizer. I now always have a tube of this on hand since it helps with so many skin issues while supplying superior moisture at the same time. It's my must-have product at all times now. Thank you Avene!
Great product for sensitive skin
I wouldn't be able to use Retin-A or any type of skin peel product if I didn't have this cream to support my skin after using such strong products. This tames the redness and heals any problems or rosacea flare-ups. Very soothing when my skin is irritated.
Great product!
A great product. Great for healing skin after burns from laser treatment. It helped mine immensely. It's a miracle worker. No skin irritation or anything.
Great moisturizer and skin protection product!
I use this creme for almost everything on my skin. It soothes the irritated skin, heals any cut/sore skin, and for sure helps my skin to stay supple. The creme feels light on the skin, it doesn't feel like wearing any. Been using this product over a decade and so far couldn't find any other comparable products that beat the role of this creme.
Not impressed
I had high hopes for this cream after doing much research and reading reviews all over the Internet. All I got was irritation and a face full of pimples.
Love it!
great product for soothing and calming irritated skin
Love this stuff.
I first used this product after a procedure at plastic surgeon's office. Now, I buy it simply for its moisturizing properties. I love how my skin looks after applying this product. It looks somewhat "dewy." I continue to buy this cream.
Daily Go-to for Sensitive Skin
Calms my rosacea and maintains excellent moisture barrier.
Wonderful Product!!
Avene Cicalfate is a wonderful product! I have used it after Exhilis treatments and after microneedling treatments. It is wonderfully soothing and helps immensely with redness and irritation. I have also used it after precancer treatments on my face to speed up healing.
Avene cream
I really like this cream. I haven't used it post procedure yet but when my skin was really dry and chapped, and it definitely helped soothe my face. It felt so nice when applying. It is definitely a night cream. I wouldn't be able to apply during the day then make up. I have sensitive acne prone skin and this did not break me out at all. I know when I read reviews that is very important to me to know it will not break you out. I wore this overnight with nothing else for days and did not break out even a little bit. i think it was a healthy break from harsh glycolic and Retinol use.
Amazing Cicalfate Restorative Skin Cream from Avene
This cream is beyond excellent. It is so full of moisture for your skin, and leaves it soft but not greasy. It helps balance combo skin and will help all kinds of dry skin, as well. I would absolutely order this product again. I find the entire Avene line to have saved my life. I had 0 problems with my skin until recently and had tried cream after product. I swear that Avene is the one product that does it all. It is so gentle on especially your face, that I will never use another brand again. I am not just saying this, I mean it! I first found Avene in my skin Dr.'s office, and then saw a review of it on YouTube and had remembered that I purchased a product...I immediately re-ordered almost the entire line from this site! My skin is calmed-down, less red and feeling happy these days! Thank you Avene!
Soothes skin instantly
I use this product after I get a peel on my face and it soothes it instantly. It eliminates the burning sensation that I get after facial treatment. I also applied it on a burn that I had on my face and helped in the healing process. I strongly recommend it.
Life Saver!
Thank Goodness for this product! I used it while going through radiation and then afterwards till my skin healed.. Wonderful product!
The only product that works!
Have been using this product for a few years now on reactive skin. It calms rosacea and other red blotchy areas perfectly. It is thick and can rub in the hands with other moisturizers easily. I have tried so many products that claim to calm the skin but none are as good. Highly recommended for even pimples and after procedures such as waxing.
Avene cicalfate cream
i had read and saw many good reviews about this cream been great for scars, cuts and redness on face. It looks greasy on face, and Certainly does nothing for redness or scaring, should note I've been using for three weeks. I'm so disappointed in this cream, as all reviews were so good. don't waste your money on this product.
Excellent healing cream
I use this cream to help heal a cut or a fresh scar. I also use it to heal skin redness. It works great and makes my skin very heathy.
Post Procedure
I have used this on facelift scars and it is very soothing. I hope it continues to reduce my tendency to develop keloids.
Great
This product works well to heal any areas after fraxel treatments.
Avene Cicalfate
I love this product! The medspa I go to recommended this for use after chemical peels. It is very soothing and helps promote great results. This is the 3rd time I have purchased this product. It is a thicker cream and really helps keep my skin hydrated as the chemical peels really dry out your skin. I totally recommend this product!
Heal in HALF the time
I had a little procedure done at a medspa, something new they were trying, and I applied this AM & PM to the wound. I went back 2 weeks later for a check up and the nurse was astonished! She couldnt believe that my wound was compleatly HEALED in 2 weeks time!!!! It took every other person who tried the new procedure around 1 month to heal. At the end of the month she called me to ask what in the world I had done to heal sooooo fast. Thats when I told her about Cicalfate. I swear by this stuff. I ALWAYS carry it with me. Its great for burns and little cuts (or boo-boos in my kids case). This should be a staple in anyones first aid kit.
Great Product
This is the second time I have purchased this. It is great for anything that you think may scar. It heals the area quickly and for me, it lightened the area and eventually left no scar. I also use it for the occasional blemish. In less time than other products, it heals and disappears
i love this cream!
I have acne-prone skin and before i bought it my concern is whether this cream is too heavy for me. But not! It calms down my irritated skin a lot.
Love this
I use this for dry chapped skin anywhere! Works well!