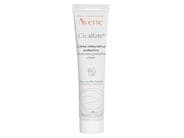 Reviews For
Avene Cicalfate+ Restorative Protective Cream
$28.00
56 Results
Perfect for sensitive skin!
I have very sensitive skin and this product has been just right for helping to calm flare ups as well as hydrating my skin. We travel a lot and it has been helpful for adjusting to different climates. LovelySkin Customer
Verified Purchase
Good for sensitive skin
This is great for using after any treatment at the spa or at home. Very soothing and calming. Roseangela
Verified Purchase
Love it
I love this product. I highly recommend it for the back of your hands. LeslieD
Verified Purchase
Avene cicalfate+
I have used this Cream for 3 post procedure treatments: microneedling and Brightening chemical peel combo. I rely on this product for that protective and moisture barrier my face needs after procedures. I have acne prone skin and I have not once broken out. I have relied on using this product even in between when I my face feels dry. It's perfect. LovelySkin Customer
Verified Purchase
the best healing cream
Avene Cicalfate Restorative Cream provides healing for sensitive skin that has been damaged by the environment. I experience dry, red, peeling or cracked skin on my fingers due to Eczema - especially prevalent in the winter months. I have been using Cicalfate cream every night on my hands for several weeks. It is very effective and reasonably priced and is working better than anything else that I have tried. LovelySkin Customer
Verified Purchase
Great Product!
I bought this for my mom who has skin degradation issues that, so far, were only improved through hyperbaric oxygen therapy. She spent many hours in the chamber last summer and her skin really improved but she started to have problems again this spring. It's very painful for her and she breaks down in tears all the time. Our local news shared a story of a dermatology office in town sending Avene Cicalfate Restorative Protective Cream to all the local hospitals because it helps to heal mask sores overnight. I purchased this hoping it would help my mom too. It didn't help her overnight but it DID help her after a few days. She has experienced great improvement. We have tried everrrrryy product out there and this is the only one that works. Thank you for carrying the larger tube so that it lasts longer! The only moisturizer that doesn't break me out
I have retired as an Aesthetician but I still try new products all of time. Cicalfate still remains the most effective for me. It is truly the only moisturizer that doesn't break me out and still provides the moisture my skin needs. I can't use all Avene products but this is a staple in my regime. LovelySkin Customer
Verified Purchase
Works
I bought a tube for my mom who had to get some skin cancer removed from her face. I bought another tube for me and my husband. He gets stress eczema, and this magical tube helped a lot. My only complaint is that when I tried a little on my troubled skin that was suffering from dryness around my nose, I broke out. I think it's fine in specific areas and I will use it again with caution. Sbolivas
Verified Purchase
Random Dry Skin
Every so often I get bouts of random dry skin on my face and this cream always comes the the rescue quickly! JacklynNS
Verified Purchase
Miracle
This product has done wonders for my skin. I have rosacea and when I have flare ups this is a miracle! I now use this as a night cream and wake up with such great skin! LovelySkin Customer
Verified Purchase
The best!
This cream is the bomb! It's perfect after you get a retinol peel. So soothing amd moisturizing! Was great until...
I bought this to treat my dehydrated skin based on rave reviews from other customers on numerous sites, and at 1st I thought it was great, but then I started breaking out. That's when I realized Avene puts mineral oil in a lot of their products. Mineral oil is a no go for my skin. If yours is good with it though, then I would recommend this. LovelySkin Customer
Verified Purchase
Absolutely Amazing!
This is my go to cream! I used it for sunburn on my daughters face. I used it to help soothe and comfort my fever blisters. And every once in a while, I just put it on my face at night to help my skin! Highly recommend. LovelySkin Customer
Verified Purchase
Essential product
This product is a must have for everything from post treatment, to minor burns and insect bites. Very versatile and healing. LovelySkin Customer
Verified Purchase
Great protective cream
This is a great all-purpose cream, and it works especially well for healing chapped lips, hands, and dry spots on my face. This is an updated formula and I prefer it to the old one. The tube lasts a long time and it's a great size for tucking in your purse. LovelySkin Customer
Verified Purchase
Great Stuff!
Was given samples of this to use post CIT; kept my extremely sensitive skin from peeling and definitely sped up my recovery. I had to purchase from Avène because Lovely Skin doesn't ship during winter (see disclosure). Will definitely be purchasing again. Amazing products
My dermatologist recommend this after I used to many retinal products my skin was inflamed. This has done wonders. Within a week my skin barrier was back to normal. I'm not using this with retinal at night. No flaking, skin is hydrated. This is my 3rd tub. I will alternate with recovery line from the same brand LovelySkin Customer
Verified Purchase
My Go To
After Halo or Fraxel this is my go to product. Nothing compares to it. Actually, I love all of the Avene products. LovelySkin Customer
Verified Purchase
Cannot live without it
I gave myself a chemical burn on my face, and this cream helped to heal it. It left no scar. I also use this as my moisturizer when my skin is super flaky and dry from retinol and acids. I would repurchase Krosa93
Verified Purchase
Must have
After having a peel along with BBL, I was advised that I may want to try this. I'm so glad that I purchased it because as my face started to heal it was itching so bad. This stopped the itching immediately. This product is a MUST have. I also keep at least 1 tube on hand!! LovelySkin Customer
Verified Purchase
Awesome product!
I came across this item in a YouTube video, it wasn't what they were advertising, but I thought this might work for my eczema. So, I gave it a try. Now, it is an absolute necessity for my eczema, or for any kind of dry irritated skin. I haven't found any other product that not only moisturizes, but actually heals and restores my skin. Soothes extra dry skin
The skin around my nails gets very dry and tears, even more in cold or dry weather. I apply this at night and wear gloves. It helps to heal my skin. My only issue with the product is the packaging. You have to be careful with the tube because it can tear when you squeeze it and product can ooze out. LovelySkin Customer
Verified Purchase
Soothing!
Repairs damaged skin and is great for sensitive skin types LovelySkin Customer
Verified Purchase
GREAT AFTER IN OFFICE PROCEDURES
I have been using this cream with great success, after "in office" laser & peels procedures. Actually, my dermatologist recommended it. It calms & heals the skin fast and helps with scarring. Also great on burns & cuts. I highly recommended! Alex369
Verified Purchase
Thick, protective
I found this cream to be thick and greasy, not what I was wanting for my face but great for hands, feet, knees, elbows, etc. LovelySkin Customer
Verified Purchase