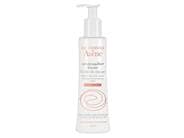 Reviews For
Avene Gentle Milk Cleanser
$20.00
Exceptional cleanser
My dermatologist recommended this product for my extremely dry, sensitive, dermatitis prone skin. It cleans thoroughly without stripping my skin bone dry. I do use dermalogica precleanse balm prior. The two in combination take off all makeup easily and completely. It is a product I will continue to purchase and let me add, no stinging!! LovelySkin Customer
Verified Purchase
So pleased I found this
I love everything about this. The creamy, milky texture, the light scent. It's luxurious & does excellent cleansing. I'll keep buying! LovelySkin Customer
Verified Purchase
Mixed review
Like the product, the feel, the smell, all is good. However, I was not happy to discover it contains mineral oil, petroleum-based product. I do not use petroleum-based skin care products. Unfortunately, I probably will not be ordering again due to this issue. Otherwise, the product works well and is a great every day cleanser. I do feel a bit of a residue and even my cosmetologist noticed the way it left my skin feeling oily. Must be the mineral oil. Marcella
Verified Purchase
Great for dry skin
Pros: You don't have to wash is off with water No parabens Not overly fragranced Great for sensitive, combination or dry Con: Mineral oil, I did not expect Avene to use oil that is sourced from petroleum * I would give it 3 ½ stars because of the petroleum I've been using this cleanser in my AM cleansing routine. I massage it on dry skin and remove it with warm wet cloth. This left my skin soft but without oil residue being left on my skin. However, if you have very dry skin or use toner in the morning the wet cloth may not be necessary. I have not had issues with clogged pores or breakouts on my problematic areas (t-zone). That said, I use Rx Azelaic acid 20% for rosacea as well as BHA 2%, so that could be the reason. LovelySkin Customer
Verified Purchase
Nice, lightly scented cleanser
There is a light scent, and i like the milky texture. It cleans pretty well as a gentle cleanser and leaves a nice moisturized feeling, i'm a sensitive combination skin type and other cleansers leave a dry tight feeling after a wash. LovelySkin Customer
Verified Purchase
Favorite facewash!!
I have incredibly dry, sensitive skin and Avene Gentle Milk Cleanser has done wonders for my skin! Never leaves my face feeling tight or stripped of moisture. This is a product that stays put even as the seasons change. LovelySkin Customer
Verified Purchase