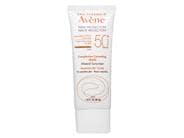 Reviews For
Avene High Protection Complexion Correcting Shield SPF 50+
Drying
Loved that it has high context of zinc and color but can be drying. nanci01
Verified Purchase
It does what it says
This cream has a thick consistency, so you can mix it with your moisturizer. I use it for my legs to blur the look of spider veins. I mix a pea size with body lotion and spread it over my legs, and I must say it makes my legs look better without looking like I have makeup on. I only wish it came in more shades. I use medium shade which is not dark or light (I have medium skin with neutral undertone). LovelySkin Customer
Verified Purchase
Looks great
Love the way this product makes my skin look. LovelySkin Customer
Verified Purchase
I wish it was more true to color
I loved everything, BUT it's just not true to my skin color, so I have to blend it with other products. I would buy this in a heart beat if they had more colors. Avene High Protection
I like this product because it blends well with my skin tone and also has a high protection coverage at SPF 50. I can go out utilizing this as a foundation when shopping or in the sun which is what I originally purchased it for in a Florida summer. LovelySkin Customer
Verified Purchase
Super matte, not for me.
I received a sample of this in the medium tint and tried it for a few days. The price is right, and it has a high sunscreen factor which I like. But it goes on thick and a little cakey. At first, I liked how smooth the finish was and that it covers well, but the color was not right for my skin. It doesn't blend in to match your skin tone as well as some other tinted facial sunscreens I have tried. It has a super matte finish that may be good for people who have oilier skin, and it is good for covering redness. But I tend to have dry skin, and since the color was off, it just wasn't right for me. Dermatologist recommended to prevent melasma from getting worse
I have some melasma that is getting worse since I moved to the beach. My dermatologist recommended the Avene tinted sunscreens because in addition to broad spectrum SPF, they have iron oxide, which prevents visible light rays from darkening melasma. I bought this tube in medium and the creme compact in beige. I put one on one side of my face and the other on the other. The medium color of this tube didn't look like it would work with my skin at first, but it seemed to adjust after a couple of minutes and ended up working fine. The finish is not as perfect as my regular foundation, but it's pretty good, and very convenient to put on before going for a walk on the beach or running errands. Coverage is pretty good. It's not moisturizing enough for my dry skin, so I have to use it over moisturizer. I wouldn't wear it for a special night out, but it's convenient and easy for daytime and looks pretty good. LovelySkin Customer
Verified Purchase
multi purpose product by Avene
I ordered this product for two reasons....it has an SPF of 50, and it is tinted. I actually use this daily as a sunscreen and a foundation. The color is tinted enough to give coverage, plus you get the protection from the sun. I use it daily and highly recommend it for anyone that likes to use foundation every day. It stays on all day, is not greasy, and the medium blends well with my skin and I am a light to medium foundation customer. Excellent product for summertime use or year round wear. LovelySkin Customer
Verified Purchase
Holy grail product!
I am a BB and CC cream/tinted-moisturizer addict and this is exactly what I've been looking for after trying ones by Tarte, IT Cosmetics etc. I love the slight golden hue as it neutralizes any redness. The texture is velvety smooth, quite matte and offers good coverage of tiny capillaries and such, so if you are looking for something super-sheer and dewy this isn't the product for you. Very elegant and the high SPF with no chemical sunscreen is such a bonus. I plan to purchase this again and again. Please, Avene, never discontinue! Odd color
This sunscreen certainly works as sun protection, but the light shade is a very odd color. I tried the medium shade as a sample first (which was too dark), and thought that the light would probably suit me. It doesn't. It is very thick, and looks almost like clay on the face. I don't think I can make it work for me, which is a shame, as I usually love Avene products. LovelySkin Customer
Verified Purchase
Hard time matching my skin tone!
I love Avene products so I thought I would love this too but the light shade makes me look too pale and the medium shade is too dark! I also found it very thick and difficult to apply and blend, sorry Avene, had to return! Unnatural shade, hard to blend, settles into every imperfection, itches
I work in the skincare industry and have used dozens of tinted sunscreens/tinted moisturizers with SPF over the years. Was excited to see that Avene had launched this product since my skin is sensitive and likes mineral sunscreen. Unfortunately, this was the worst thing I've tried in a long time! First the shade: I ordered Light. It's an unusual ashy-gold hue that may make you look like you have jaundice (I needed a lot of blush & bronzer). The product is thick and hard to blend. Worse, within an hour it had magnified every tiny pore and dry spot on my face. By afternoon, I looked awful and my face itched. LovelySkin Customer
Verified Purchase