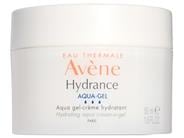 Reviews For
Avene Hydrance Hydrating Aqua Cream-in-Gel
$36.00
Good moisturizer
I discovered this moisturizer while traveling in South America in a place with extremely dry weather. My skin was a wrack due to the dryness and this cream revived it. That said, it might be not enough alone if you use retinol. This cream also has a strong fragrant smell which you might or might not like. LovelySkin Customer
Verified Purchase
Avene cream in gel
Great hydration! Not for oily areas. Okay not great
This is just okay in my book. It has a pleasant smell but makes my very sensitive skin quite flush when used. It does moisturize well but I think the scent is too much for my skin. I wouldn't order again but I still use it from time to time. LovelySkin Customer
Verified Purchase
Would be best for oily skin
I have normal to dry skin in the winter and this moisturizer is not quite enough for me. Would probably be fine for summer. I like the texture and it goes under makeup well. LovelySkin Customer
Verified Purchase
Love it
It became my favorite moisturizer. Light and hydrating with amazing smell. LovelySkin Customer
Verified Purchase
Avene Hydrance Hydrating Aqua Cream-in-Gel
I love the smell and feel of this lotion. It helps my skin especially since I have to wear a mask all day. LovelySkin Customer
Verified Purchase
Great light product
Smooths on lightly and moisturizes all day, I have sensitive skin so this keeps the heavy cream products saved for winter and doesn't leave an oily sheen. LovelySkin Customer
Verified Purchase
Lightweight But Effective
Avene Hydrance Aqua Gel has the nicest texture. It's a great moisturizer for the summer as it is light and is not tacky. You don't need to use much at all and it spreads very easily. I had planned to actually keep it in the refrigerator and use it as part of my evening regimen feeling the coolness of the gel would be soothing to my skin after a hot summer day. I will continue to use this awesome product and would purchase it again. Avene never disappoints! LovelySkin Customer
Verified Purchase
From the other reviews I was expecting more
Feels good going on, but left a sticky residue on my face. I have reactive skin and it made my face feel a little hot and uncomfortable. Maybe that's a reaction to the fragrance? Since it is a rather expensive item, I decided to try to make use of it, I use it as more of a momentary mask, then wash it off. It's a shame this product didn't work for me. I had very high hopes for this product because I am such a fan of the Avene Thermal Spring Water. But I will just stick with the Spring Water mist as it seems to be very helpful to my skin. Ovr50yearsofthis
Verified Purchase
A brand to trust . . .
I love this moisturizer from Avene. It absorbs quickly and immediately refreshes and soothes my skin while adding a nice glow! brmy3girls
Verified Purchase
Deep drink for the skin
This item was recommended by LovelySkin customer service which always provides excellent customer service, listens attentively and offers educated suggestions. I checked out this product with customer service after receiving a sample. I use this in the pm to give my skin a deep drink during the nighttime hours but use a lighter moisturizer in am. I found this one was a smudge too heavy for me in the am. Although it i feels lightweight it took too long to penetrate into my skin and left a oily sheen. But this is a great moisturizer with emollient and rich qualities. Good for my aging skin and love it at night! Go ahead Avene, one more great product. I used Avene in Italy, so glad I found it at LovelySkin in the states. Marcella
Verified Purchase
Where has this been all my life
I have always suffered from dry skin, no matter what time of year. My skin looked dull with enlarged pores, no matter what product type or brand I used. Finally this has given me the skin I've always wanted! I use it at night as a mask over the night balm and eye cream. Then I use it during the day over the day cream and under face sunblock. Then I apply makeup as usual and finally I have the beautiful, glowing, dewy skin I've always wanted! Jamy8522
Verified Purchase
Lightweight and Melts into Skin
Very lightweight feel and has a refreshingly light scent as well. It goes into the skin so easily and feels like you're wearing nothing at all while feeling very hydrated. LovelySkin Customer
Verified Purchase
Amazing cream
My skin is supple, brighter, and plumped. I'll use this forever unless they come up with something better in the future. Also it is so affordable for what it does. Buy it, you'll love it. LovelySkin Customer
Verified Purchase
Great lighter Night Cream
This is a medium rich cream/ Gel perfect for year round use, creamy and easily applied. I use this as my medium rich face cream (1 of 2) in the pm. You could use in the am. Not sticky, not heavy scented. I have pretty dry skin so this is a nice boost that's summer weight. I have very sensitive skin That's acne prone (hormonal) and rosacea. This causes no adverse skin issues and is calming. LovelySkin Customer
Verified Purchase
Love the hydration!
New favorite moisturizer. Feels like you've just come from a spa. Wonderful hydration, feels great on skin. Use both morning and night, makes skin glow. Avene seldom disappoints. LovelySkin Customer
Verified Purchase
Not fragrance free
I have rosacea and extremely sensitive skin. I love Avene and often follow Lovely Skin's recommendations for new products. Although, I like the light consistency of this gel, I can't get over its lingering fragrance. Please, Avene, eliminate fragrances in your sensitive-skin products! SusanKaren
Verified Purchase
Wonderful Find
This works well after laser hair removal. It calms, soothes and moisturizes and has a healing effect. New Favorite!
This is my new favorite moisturizer. Feels good going on and doesn't irritate my sensitive skin. Love it! LovelySkin Customer
Verified Purchase
It feels like my skin is drinking this in
My skin was dry and dehydrated. My old night moisturizer wasn't getting the job done, and I love Avène, so I gave the Hydrance Aqua Gel a try. I definitely wasn't disappointed. This is so gentle on my sensitive skin, and it absorbs quickly. My skin feels hydrated and comfortable after using it. In the morning, it looks even better. I recommend this product and the Avène brand to anyone with sensitive skin. Perfect
Love all their products. Hydrance Aqua Gel is on the top of my list. LovelySkin Customer
Verified Purchase
So nourishing and gentle
A perfect drink of water for my sensitive skin. Gentle and very hydrating. love how supple my skin feels after I use this cream gel consistency. I highly recommend it!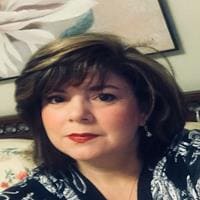 Love This
Avene Hydrance Hydrating Aqua Cream in Gel is among one of my favorites in the Avene line of products! It smells heavenly, doesn't irritate my reactive skin and it moisturizes nicely without a sticky residue. LovelySkin Customer
Verified Purchase
I love it
I've tried way too many hydrating creams, and this is one of my all time favorites. Makes your skin look amazing. You won't regret it. Great Hydration for Sensitive Or Reactive Skin!
I have very sensitive, reactive skin and have had trouble tolerating other hyaluronic acid products. This one works for me. It has a very slight fragrance, but it fades away quickly and does not cause irritation. The product is non-comedogenic, which is a big plus for those with Rosacea. I will continue to use this product. LovelySkin Customer
Verified Purchase