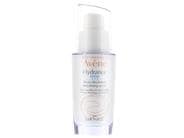 Reviews For
Avene Hydrance Intense Rehydrating Serum
$38.00
Love
I love this lightweight nonirritating facial serum. LovelySkin Customer
Verified Purchase
Works all year-long
I love this clean, super-hydrating serum that I use alone in Summer or with a heavier moisturizer in Winter. Its been great for my dry cheecks but oily T-zone combination skin. Kristelle
Verified Purchase
Avene Hydrance Intense Rehydrating Serum
I love Avene products, however this is not one that I would buy again. I did not find it to be very hydrating for my skin. Love the bottle and smell. LovelySkin Customer
Verified Purchase
Go to Product
I have sensitive skin that tends to get irritated and red with most products. This is an absolute staple and I have been using this particular serum (and many other Avene products) for over 10 years. I will never deviate from this brand as my skin is in its best condition when I use this line of products. I use this in the summer as the formula is lightweight and fast absorbing. No scent and no added coloring. I also use it in the winter in conjunction with the light moisturizer from Avene for added hydration. You will NOT be disappointed with this brand! LovelySkin Customer
Verified Purchase
Perfect!
This is a medium rich cream perfect for year round use, creamy and easily applied. I use this as my medium rich face cream (1 of 3) in the am. I have pretty dry skin so this is a nice boost that's summer weight. I have very sensitive skin that's acne prone (hormonal) and rosacea. This causes no adverse skin issues and is calming. LovelySkin Customer
Verified Purchase
Great serum!
This serum is lightweight and absorbs nicely into my skin, my skin is smoother and my pores appear smaller. It also makes my skin glow! It's does not irritate my skin and does not have a strong scent. A little goes a long way. missiub
Verified Purchase
Great little bottle
Love this lotion for the bottle, mainly. It dispenses a good amount each time, just the amount you want to use. I like the product, but I don't love the smell honestly. Probably won't purchase again for that reason. LovelySkin Customer
Verified Purchase
LOVE THIS!
Gentle. Not oily at all. My 15 y/o is using in conjunction with some pretty harsh acne treatments. LovelySkin Customer
Verified Purchase
Great to relieve painful skin after too much retinol!
I started using a retinol product, by another brand, and it made my face dry, sensitive, irritated, dehydrated, peel and painful for all products. This lightweight serum saved my poor skin! I had the Avene acne cleanser on hand and it was super gentle, the only one that didn't burn my face, and then applied this serum. It never burned or irritated it. It provided the perfect amount of hydration to calm my skin and relieve the dryness and peeling I was experiencing. My face finally felt comfortable again, immediately. I will definitely continue to use! Super lightweight, non greasy, doesn't break out my acne prone skin, non-irritating and sinks right in. Perfect under makeup or alone. Love it
Love this serum, it's not super thick and heavy, and a little goes a long way. The bottle is small but it will last a while. Not oily or greasy. liking this product!
New product for me. Been using for a couple weeks and like it a lot. It's light, not much scent and seems to provide the extra hydration i am seeking without being oily. Great item. Pleased with results and will order again. Marcella
Verified Purchase
Light and smooth
I love how this serum just slides onto your skin and is immediately absorbed. It's super hydrating without the stickiness of other serums. A bottle lasts me about 2 months of everyday use, but so worth it! LovelySkin Customer
Verified Purchase
All Plumped Up
This is a nice little treat for my face after working in my yard in the hot summer heat in Florida. I really enjoy the price for such a nice product! LovelySkin Customer
Verified Purchase
Avene Hydrating serum
I have been using this product for several years and feel it helps calm my skins irritation. I use it prior to applying other moisturizers. I like the multilayer protection. LovelySkin Customer
Verified Purchase
Hydration
Skin moisturizer works for oily and dry skin. Absorbs quickly and no break outs . Light and refreshing
I love how my skin soaks this up! It's hydrating and doesn't make my skin feel greasy. stephbells12
Verified Purchase
Dewy and light
Really love this serum. Feels dewy and silky but light on the skin. Use it under moisturizer, for day, and at night over my retinol product. The price is very reasonable as well. LovelySkin Customer
Verified Purchase
Little bit dry
It's good for normal and oil skin, but for dry skin, it is too dry. LovelySkin Customer
Verified Purchase
Perfect Hydration
I adore this light serum! It's so soothing and just the right weight...Locks moisture into my thirsty skin and yet I feel like my skin can breathe better than when i use other serums. You will love this! LovelySkin Customer
Verified Purchase
Great Product
I was given a sample of this product by my aesthetician after a facial. It complemented the facial and kept my skin hydrated so well. LovelySkin Customer
Verified Purchase
Wonderful Serum for Sensitive Skin
Generally I find serums to be either too heavy or too drying, but this one was just right! I have dry, sensitive skin and using this at night under my moisturizer helped to give my parched winter skin just the right amount of soothing hydration. Avene for the win once again!