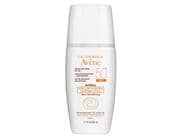 Reviews For
Avene Mineral Ultra-Light Hydrating Sunscreen Lotion SPF 50+ LovelySkin Customer
Verified Purchase
excellent sunscreen lotion!
Love this! I ordered it based on recommendation by customer service at LovelySkin. So glad I did! Wonderful, ultra-light but hydrating too. I used it in the hot Florida sun and felt that my skin was well protected on daily walks by the water. Not greasy and does not leave any white layer. Excellent product. So happy with it and highly recommend. It has become one of my favorites. Will order again! Thank you LovelySkin for your excellent customer service because without her recommendation I would not have tried this company. Rep said they had a presentation and learned about it and was impressed with the product. Fit what I was searching for precisely. Yes, a 5 star product! Plus, no weird scents, just light and fresh. Marcella
Verified Purchase
Effective and light
This sunscreen is liquid that you shake. It goes on with a little white tint but that goes away after a couple minutes. It hydrates and feels lightweight. I really like this product and will reorder again. LovelySkin Customer
Verified Purchase
Avene ultra light hydrating sunscreen lotion 50
I received a sample of product from my dermatologist, used it and liked it was light went on smoothly. However, when I ordered the product, it was nothing like the sample. It was very watery and coverage was spotty. I was very disappointed and won't order that product again. LovelySkin Customer
Verified Purchase
Avene Sunscreen
I love this sunscreen! It absorbs well and gives me the protection I need. LovelySkin Customer
Verified Purchase
Avene Sunscreen
The Avene Mineral Ultra-Light Hydrating Sunscreen Lotion SPF 50+ is exactly as its lengthy name suggests. This product is as elegant as the other Avene items I have used. The sunscreen is feather light, but stands up to my Florida outdoor life with no need to reapply throughout the hottest of days. There is a barely perceptible whitening effect which I appreciate given my slightly ruddy English complexion. The Avene sunscreen is my only choice for my face and neck, and I've used it daily for the last year. LovelySkin Customer
Verified Purchase
Good for sensitive skin
I've purchased this a couple times now. It works well with my sensitive skin. I prefer mineral sunscreens and those high in zinc. Most chemical sunscreens cause an allergic reaction - especially on my face. LovelySkin Customer
Verified Purchase
Great for Sensitive or Reactive Skin
Excellent gentle and effective product for rosacea sufferers or those with very sensitive skin. You will have to gently blend the product into your skin, and, depending on how much you use, it may leave a very slight white cast. However, this is often the case with mineral based sunscreens and it is very easily masked with a touch of powder or makeup. It layers quite well under makeup. Again, this is a very gentle and effective sunscreen. My skin looks and feels good with this product and I'm glad I found it. LovelySkin Customer
Verified Purchase
Greasy
I have an oily T zone. I prefer mineral SPF. Thought I'd give this a try, big mistake. Though the item description says this does not leave a white cast, it certainly did on me. Another issue is that it sits on top of the skin, does not sink in. It also did not mix well with my BB cream, it smeared and left little white beads if I rubbed it in too much. Will not repurchase. LovelySkin Customer
Verified Purchase
Great for sensitive skin!
I love this product. Goes on really smooth and feels very light on my skin. DOES NOT break out my skin and works great with my sensitive skin! Love!
I love this sunscreen! it is very comparable to Skinceuticals Sheer Physical SPF 50 but is more moisturizing. The Skinceuticals would leave my skin flakey at the end. Love this product! LovelySkin Customer
Verified Purchase
Okay
This is a good sunscreen but I was disappointed because I thought is would be made in France with the special avene water. I will use this for my arms because I dont like it that much under my makeup. LovelySkin Customer
Verified Purchase
So soothing!
Wow. Just. Wow. Im used to liquid sunscreens being really drying, full of alcohol, full of fragrance, etc. This stuff is the total opposite. It is one of the most soothing things Ive ever put on my face.It even reduced the redness on my cheeks. Putting this on my freshly cleansed face literally made my sensitive skin breathe a sigh of relief. As far as the texture goes, this isnt a mattifying liquid, but its not a cream. It has the consistency of gel-creme, but not sticky. However, I have combination skin, and I cant tolerate heavy products. I can definitely feel it sitting on my skin, but it feels like a moisturizer. It doesnt leave a white cast, but it does make my skin glow. Best of all, its broad spectrum. Finally! A sunscreen that comes recommended by the Skin Cancer Foundation. This is my first experience with Avene, but it definitely wont be my last. Im going to explore the whole fragrance-free range! lightweight but not great
This sunscreen is a lightweight liquid of sheer white that is easy to blend but if you have large pores or any flakiness, this product will highlight them. If Avene had tinted the product slightly, I believe this problem would have been alleviated. My skin is very pale and my skin type is combination and sensitive. Throughout the day the sunscreen shifted around on my face and pooled on my cheeks, around my eyes and nose so that I had to re-blend it with my fingers. It is very similar in texture and smell to Neutrogenas Pure and Free Liquid SPF 50. The smell is akin to petroleum but dissipates quickly. LovelySkin Customer
Verified Purchase