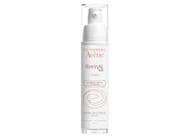 Reviews For
Avene RetrinAL+ 0.05
$62.00
So far so good
It is too early to review this product as I started using it a few weeks ago. Still trying to my skin to get used to it. Hoping to start using it every day soon and hopefully eventually upgrade to 1.0. LovelySkin Customer
Verified Purchase
Aveene RetrinAL + 0.05 for those with sensitive skin.
This strength was still a bit too strong for me, wish they offered it in a lower 0.25 %. Can use this strength once a week but need a lower concentrate for daily use. Plugger
Verified Purchase
A Little Bit Disappointing
I was a bit disappointed with this product because I didn't see any permanent improvement with crow's feet. It did seem to diminish them upon application and I think it's moisturizing ability is pretty good. The slightly yellow tint did create a little illumination, just no disappearance of the wrinkles. LovelySkin Customer
Verified Purchase
Sensitive Skin
I have sensitive skin and have had to give away many different kinds of RetinA brands because they irritate my skin especially the neck area. Avene retinal is the first that I found that does not irritate my neck. It lasts a long time because I use one pump mixed in with my night moisturizer. LovelySkin Customer
Verified Purchase
Great Product!
Really like this product, works very well on my skin. My skin type is normal and I have had no side effects. As with most retinol products, I only use at night. LovelySkin Customer
Verified Purchase
Great Gentle Retinoid!
I have extremely sensitive skin, and I've been terrified to start a retinoid for the longest time. After a lot of research, I decided that Avene's RetrinAL line would be the best bet... they've done clinical studies to prove its effectiveness, and in a market with a ton of very unstable or poorly formulated retinoids, experts and doctors trust Avene's RetrinAL! Most importantly, I literally had ZERO irritation with this product. I even also use AHAs and Vitamin C, though not in the same routine as the retinoid. I definitely see a small difference in skin texture and clarity, though it will take at least 6 months to see any more dramatic results (that's just how retinoids, especially over the counter ones, work). The ONLY downside is I do think it's a little overpriced. I'm very much willing to pay it since it's so great, but I can't lie that if another well formulated similar product came out that was more affordable, I would definitely switch. But, aside from the price, I love this! LovelySkin Customer
Verified Purchase
Happy my neck can tolerate this product
After many years of irritation from attempting to use even a weak strength of tretinoin on my neck, I'm pleased to report I was able to build up to nightly use. LovelySkin Customer
Verified Purchase
Avene RetrinAL
if you are looking for a product that glides on like a moisturizer and doesn't cause irritation this is it. This is the first Avene product I have tried, and I have been very impressed. I have been using the 0.5, but I think I'm ready to move on to the next strength. This would be very good to try if you've never used a retinol product before or if you have sensitive skin. I have rosacea and didn't have any problem using the Avene. LovelySkin Customer
Verified Purchase
Will reorder...
Haven't seen results yet but it's only been a month and I may just need the higher .1% strength. It has a nice feel and not drying at all. I am pleased with this brand and the eye retrinal is very good. LovelySkin Customer
Verified Purchase
Gentle on skin!
Love this product! Most retinol products I have tried have irritated my skin, this product goes on easy and I see a light flaking of my skin without redness or burning in a few days after using. Will continue to buy. LovelySkin Customer
Verified Purchase
Nice product
I've been using this every other day for two weeks and find that it is well tolerated by my sensitive skin. I was unable to use a stronger retinol product more than once weekly due to dryness and irritation. The Avene 0.5 has cause no irritation. My plan is to transition to daily use over time. Maybe I'll try the 1.0 strength when I finish this supply which will likely last months. Two pumps easily does my entire face. LovelySkin Customer
Verified Purchase
OVERNIGHT RESULTS
to a smoother complexion, next morning my oily skin appeared just washed & also my skin appeared refined, this is a wonderful product on my sensitive skin. LovelySkin Customer
Verified Purchase
Finally, Retrinal for sensitive skin!
My skin reacts quickly to new products and thankfully, the reaction Ive gotten from this cream has been a beautiful glow, no irritation. Definite keeper to my daily routine. LovelySkin Customer
Verified Purchase
Avenue Retinal .01
This is an excellent product for my aging skin. It clears up breakouts,reduces my pores, and helps diminish my wrinkles. It doesnt irritate my skin and I can use it 5 nights in a row and then take a break from it for a few nights.I cant wait to try other Avenue products. LovelySkin Customer
Verified Purchase
Great retinol product
This is the best retinol product I have ever used. It is great for sensitive skin. LovelySkin Customer
Verified Purchase
Great for sensitive skin!
My dermatologist recommended Avene Retrinal+0.05 to help reduce the size of pores, reduce fine lines & to help with the occasional acne I experienced. She said that it was very mild & most people with sensitive skin, like I have, tolerated it very well. I am 57 with very sensitive skin & everything she told me is true! My pores were visibly smaller after the first use & the fine lines seem to be slowly disappearing. My skin definitely looks smoother. I use the product at night only. Because I have sensitive skin, my dermatologist started me out using it only twice per week for 2 weeks, then 3 times per week for 2 weeks, then every other day for 2 weeks, & then every night if my skin could tolerate it. I never once had a problem with redness or irritation and I now use the product every night. I am very happy with this product. LovelySkin Customer
Verified Purchase
Wonderful Over-the-Counter Retinoid
This is an excellent starter retinoid for sensitive skin. It's not as strong (or as irritating) as prescription Retin-A, but the retinaldehyde it contains is supposed to be more effective than the retinol that most similar over-the-counter products use. It's fragrance free and doesn't cause irritation. And it's moisturizing enough that it completely replaces my night moisturizer, which is good since this is so expensive.