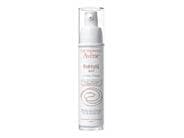 Reviews For
Avene RetrinAL Day Cream
$55.00
Happy!
I have been using several Avene products for a couple of years now. I am thrilled with all of them. My skin is sensitive and older and I have no problem whatsoever using the day and evening products. As long as I keep getting told I look younger than I actually am, these products are at the top of my list! LovelySkin Customer
Verified Purchase
Avene RetrinAL day cream
I love this cream for my face and neck. It makes my skin very soft, hydrated and firm! I recommend it 100% LovelySkin Customer
Verified Purchase
Very good!
It is very hydrating in the morning. Love this and all other Avene retrinals. LovelySkin Customer
Verified Purchase
So Far, So Good
I received this product first as a sample. It was amazing how many times I was able to use this tiny little tube! So I ordered the regular size with its more sophisticated packaging. and I use it every day after cleansing, toning, and usually applying a vitamin c serum. The application spreads nicely, just like the sample did, so I imagine it will last a long time. I've been using this product for about two weeks now, and so far, I'm very happy with it. LovelySkin Customer
Verified Purchase
Skin looks great!
I am 50, have very sensitive skin, and usually all products with RetinAl or especially Retinol, make my skin red, itchy and look just awful. This cream doesn't do that, and I can use it each morning without danger of looking like I have hives on my face. It did take 2 weeks of adjustment, however, where I did have red, itchy skin. I pushed through it, and now I'm very glad since my skin looks better than ever. I gave 4 stars rather than 5 only because while my skin doesn't look dry, I feel a little dry still, even after I've applied the day cream. LovelySkin Customer
Verified Purchase