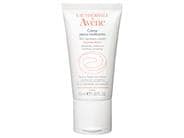 Reviews For
Avene Skin Recovery Cream RICH
$35.00
Definitely Rich !!!
While I enjoyed using the Avene Skin Recovery Cream, I felt I needed a product that was more moisturizing for before bedtime use. It is a very luxurious cream, but not in the least bit greasy. I have rosacea, so dry skin is an ongoing condition, and I had started back to a retinol regime, twice weekly at night. Using the Avene Skin Recovery Rich took care of the chronic dryness as well as the adverse side effect of dryness from using retinol. I am super pleased with the product and will buy again. Very gentle on sensitive skin! LovelySkin Customer
Verified Purchase
I buy it in bulk!
With sensitive and dry facial skin (from use of Retin A and 15% Vit. C serum ) which is exacerbated by our long cold winter months), I was looking specifically for a rich facial cream with clean ingredients which would be non-irritating. This Avene Skin Recovery Cream Rich is it. No unwanted side effects (like stinging or redness) after application, no undesirable fragrance, great ingredients. I'll save you time in researching which facial cream you want to experiment with next; this will be the one you end up with. My search ended and I now order this in multiple quantities! Very highly recommend.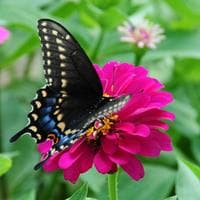 SeacoastGal
Verified Purchase
great night cream
Nice, non-greasy night cream. Definitely recommend. LovelySkin Customer
Verified Purchase
The best rich moisturizer available
This is the best rich moisturizer for sensitive, dry, and acne-prone skin. It's the only product that keeps my skin hydrated during East Coast winters. I prefer this rich version to the regular Avene Skin Recovery Cream. They're very similar, but I have to apply more than one layer of the regular version. You're good to go with just one layer of this version. The only downside is the size. It's a little pricey for the size, but it''s completely worth it. I wish Avene sold their face moisturizers in larger sizes. More than happy to pay a higher price, so I wouldn't have to order every 3 weeks! I sometimes wear this over my Retin-A Micro at night. They go very well together and it helps reduce irritation caused by the retinol. I don''t usually combine products but my doctor suggested it and it really does the trick. LovelySkin Customer
Verified Purchase
Avene
I used a sunscreen for three days that caused my skin to completely go haywire for over two months. It was red, stinging, flaking and miserable. I needed a rich but very simplistic moisturizer to soothe and protect my skin barrier to get me through this agony. The Avene Skin Recovery Cream Rich did help so much. The moisture was rich and soothing but not greasy and it calmed the redness and burning. I highly recommend this product for anyone with dry skin and especially for someone needing some help with irritation. It calms and soothes better than anything else I've tried and my skin is finally behaving more normal now. LovelySkin Customer
Verified Purchase
Perfection
This is by far one of my favorite moisturizers! I prefer it to the lighter weight one that I've tried. I think this pairs perfectly with their hydrating serum! I love Avene
I love Avene products. I use the Cicalfate and the Skin Recovery Cream Rich together because I have very dry, sensitive skin. This is the only product that doesn't give me itchy, red eyes and lids. LovelySkin Customer
Verified Purchase
Avene Rich Recovery Creme
Love this Rich Recovery Creme for Night time. Use the Regular Recovery Creme during the day. LovelySkin Customer
Verified Purchase