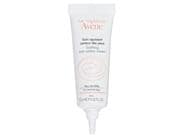 Reviews For
Avene Soothing Eye Contour Cream
$27.00
Great product
After reading the reviews I purchased this product. Really a lot of change on my face. So smooth and bright looking under eye area. Use at nighttime than daytime. Results are good Best Eye Moisturizer
So far the best eye cream for my sensitive skin that sinks in pretty quickly and really keeps the area moisturized all day long. Even in the dry cold winter of Connecticut the skin remains very well hydrated. I use it twice a day AM and PM all year round. I absolutely cannot stay without it! Alessandra
Verified Purchase
Smooth
This is a nice cream that applies smoothly. It is non irritating to my sensitive eyes. I haven't used it long enough to see if it will improve fine lines. I'm hoping it will. If it does than worth buying again. LovelySkin Customer
Verified Purchase
Reliable Eye Cream
This is a good basic eye cream if you just want moisture for dry sensitized skin around the eye area. Due to bouts with atopic dermatitis I can't use anything anti-aging around my eye area. This always does the trick to sooth and moisturize . LovelySkin Customer
Verified Purchase
Love this!
My eyes are extremely sensitive. It waters and itches with every eye cream I've ever used, but this one doesn't irritate my eyes at all. It hydrates and moisturizes, also firms. It works. LovelySkin Customer
Verified Purchase
made my eye area red
This made my eye area red and bumpy. Moisturizing
Great product for moisturizing the eye area. I feel I may still need something for corrective or wrinkle repair. If that is possible! But moisturizing is half the battle. Highly recommend for the price. Good eye cream
I was not sure what to expect with the eye cream, but I am glad I gave it a try! Not only does it have a good moisturizing effect for those pesky crow's feet, but it does not irritate the delicate eye area at all. Especially during the start of winter weather when my skin dries so easily and certain eye formulas can further irritate my skin. I love Avene moisturizing products I have used in the past and am glad I added this product! ChristinaM
Verified Purchase
Cannot live without this eye cream!
Avene Soothing Eye Contour Cream is one of the best eye creams I have tried and I have tried many. This eye cream not only soothes the eye area, but I was starting to get some of those pesky eye wrinkles under the eyebrow. A friend told me to try this cream and in a few weeks, the wrinkles were gone. This cream is also very hydrating. A little of this cream goes a long way. LovelySkin Customer
Verified Purchase
LOVE THIS!
I use thins under my eyes for the daytime. It's very soft and moisturizing! Great addition to my skin routine! LovelySkin Customer
Verified Purchase
Best Eye Cream Ever
I love this product! Brightens up the area around my eyes as well as reduce the puffiness. Read some of the reviews that said it doesn't take care of the puffiness. I beg to differ. Once applied, I see a marked difference within 2-3 minutes. And, I'm over 50, so you know I have wrinkles & puffiness! Would recommend this to anyone with very sensitive skin (like mine) and wanting to look like you got a good nights sleep! LOL Avene eye cream
I like the consistency. Have not used too much yet as I bought the Physiolift eye cream. Plan to use at beach since it does not have retinol. Nice eye cream
This product moisturizes the delicate skin around eyes. My skin around eyes is very thin, so I had to use it only in the night. Nirmala
Verified Purchase
Soothing
Nice eye cream. Does not treat puffiness, but keeps skin hydrated. Not much in package, but small amount goes a long way. LovelySkin Customer
Verified Purchase
Nothing special
This is a very light eye cream which just moisturizes the skin nothing more. For some reason, the cream separates and every time I have to shake the tube before using. LovelySkin Customer
Verified Purchase
Soothing Eye Cream!
This is my 2nd tube, and I think it is the best eye cream I have ever used, very supple and soothing. I can say it has softened the delicate skin around the eye. I lightly apply it all around my eyes. The last tube of this lasted me almost a year. A little goes along way. Great product and I will continue using it everyday!! LovelySkin Customer
Verified Purchase
Another great Avene product!
I usually use RetrinAL EYES every night, but during the summer when I am exposed to the sun a bit more, I worry about my eyelids sun burning (can't seem to find a product specifically for this), so I have been alternating with this soothing eye contour cream, and it seems to be very comforting! I am 57 with very sensitive, rosacea, redness-prone skin in general and was very pleased as to how gentle this product was! No stinging or burning and no puffy eyes in the morning! Avene products seem to be all around great, especially for my sensitive skin! Avene Soothing Eye Contour Cream
I have been using this eye cream for years and absolutely love it! My skin is super sensitive. Most eye creams make the skin around my eyes burn or itch. Not fun. This eye cream never lets me down. I use it all over my eyes (eyelids and under eye area), day and night, and it always leaves my skin moisturized and not irritated. I also tap a little over my under eye concealer if I've been a bit too heavy handed and it thins it out beautifully. Can't recommend enough if you have sensitive skin! LovelySkin Customer
Verified Purchase
Treat for the Worthy
I adore this gem. I use Avene Soothing Eye Contour Cream as a daily eye cream and just a treat for the worthy. I put it in the fridge to keep it cool, so in the morning when applied, it not only feels wonderful, but it pops those eyes helping any dark circles. Yes, please do try this, you''ll thank me for it! LovelySkin Customer
Verified Purchase
Gentle, moisturizing eye cream
I love this eye cream and order it regularly. It works for my super sensitive skin. I only wish it came in a bigger tube! LovelySkin Customer
Verified Purchase
Avene soothing eye cream.
I like this so much that without this my eye felt quite different at night. I use underneath and it really gives a smooth feeling to my eyes. LovelySkin Customer
Verified Purchase
Not my favorite Avene product
I love love love Avene products and use the tolerance extreme cleansing lotion and moisturizer as well as their spring water spray daily and it's done wonders for my very allergic and sensitive skin. This eye cream was disappointing. It was really small...it looked like a sample and most importantly it irritated my eyes within minutes of applying it. LovelySkin Customer
Verified Purchase
Gentle cream, no odor, no irritations, I love it!
Perfect for sensitive skin! Light and gentle texture, moisturize the skin well. No redness, no irritation. I definitely advise it for those who have sensitive skin. LovelySkin Customer
Verified Purchase
does its job
Soothing for sure. Great for sensitive skin. LovelySkin Customer
Verified Purchase
great depuffer!
due to allergies and probably my age i wake up with very puffy eyes. this stuff is light and actually feels refreshing and is effective. my skin is very sensitive and i have had zero problems with avene. LovelySkin Customer
Verified Purchase