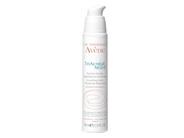 Reviews For
Avene TriAcneal NIGHT Smoothing Lotion
$61.00
Great stuff
Got this for my daughter because just would not go away...this stuff works great!!! 2 weeks and it's completely gone...can make your face dry but she uses it with the recovery rich cream...works like a charm. Helps with clearing my cystic acne spots
I love this product. It clears my skin. I just wish it didn't contain dye. Great for sensitive skin!
I have very sensitive skin and am acne prone, but since I'm so sensitive I have never found a 'acne' product that did more good than harm. Recently I've been breaking out (mostly white heads, blackheads) and decided I'd look again. I found a great review of this product by somebody else with sensitive skin and decided to give it a go! First, no sensitivity issues at all. Second, very easy to use. Third, I have perfectly smooth skin now, much clearer than before, and my skin tone is looking more even (less hyperpigmentation). I will definitely keep using it and I would recommend it to friends. NOTE: since I have sensitive skin I only use this Sunday through Wednesday nights, and on other nights us a healing/calming facial oil. I might try to work up to every day. SensitiveAcne
Verified Purchase
Works well for blemishes
This is a nighttime cream that works well to soften and clear your blemish prone skin. Just be aware that it will somewhat dry your skin as well, I also noticed some fine lines become more pronounced. I think this would be perfect for slightly oily skin (maybe not so much for dryer, older skin). LovelySkin Customer
Verified Purchase
Great product
I have purchased this product several times. It is expensive but you use such a small amount of product every night (I use 1 pump) that it lasts for months and months. This has really helped reduce my breakouts. It was recommended by my facialist. LovelySkin Customer
Verified Purchase
Awesome product
I really like the way my skin looks and feels after having used this product for the last two months. It does have a scent to it that is unbecoming, but it disappears quickly after application. Mwhitac
Verified Purchase
Avene TriAcneal Night Smoothing Lotion, better than a Dr. visit!
This Night Smoothing lotion is just amazing. It is so full of moisture for your skin at night when it needs it, and leaves it soft but not greasy. It helps balance combo skin and will help all kinds of dry skin, as well. I would absolutely order this product again. I use this product to calm my skin down and it works. I can even use it to spot treat my skin! I find the entire Avene line to have saved my life. I had 0 problems with my skin until recently and had tried cream after product. I swear that Avene is the one product that does it all. It is so gentle on especially your face, that I will never use another brand again. I am not just saying this, I mean it! I first found Avene in my skin Dr.'s office, and then saw a review of it on YouTube and had remembered that I purchased a product...I immediately re-ordered almost the entire line from this site! My skin is calmed-down, less red and feeling happy these days! Thank you Avene! Try this product for rough or Acne skin and you will see that in the am your skin is glowing again! LovelySkin Customer
Verified Purchase
Helped for scarring
I have sensitive skin, and I had some scarring--nothing major--from acne, and this has helped significantly to reduce the appearance of of the scars. My only complaint is the amount of product you get for the price--with that said, I'll continue to purchase it because of the results! LovelySkin Customer
Verified Purchase