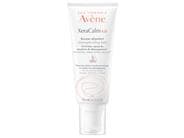 Reviews For
Avene XeraCalm AD Lipid-Replenishing Balm
$34.00
Amazing
This is my holy save during my retinol procedure... it helps me a lot keep my moisture and prevent from irritation and dryness. I love all avene products The best for dry skin
This lotion is hands down the most lasting and thirst quenching for my dry, eczema prone skin, especially on my legs. Usually I need to apply cream to my legs 2x per day but this cream lasts so once/day is enough to keep my skin comfortable. LovelySkin Customer
Verified Purchase
Amazing moisturizer!
I cannot live without this moisturizer. It is great for my sensitive, rosacea-prone skin and I will continue to purchase this regularly as long as they continue it! LovelySkin Customer
Verified Purchase
Eczema relief
I bought this for my 20-year old daughter who has had life-long eczema (not too severe). She'll go through stages where it flares up. Her skin had been bothering her - arms, crooks of elbows, hands and neck. She loves it! It took care of all her red, dry, cracked and itchy skin for now. I'm recommending to anyone who is battling eczema or very dry skin. LovelySkin Customer
Verified Purchase
Already repurchased!
I was looking for a product that would help my dry, sensitive, eczema prone skin. I heard this brand was great for sensitive skin, especially if you have eczema, so I gave it a shot. I use it on my face in the morning as a moisturizer as well as at night before applying a night cream. Highly recommend. Also, the product is unscented and the bottle is big! KellyinOrlando
Verified Purchase
Great Line for Eczema
We've bought so many products for my kid's eczema, and this is one of the best. A great purchase. LovelySkin Customer
Verified Purchase
Best replenishing balm I have used!!
I have tried several French body balms and this has been the only one I stuck with after using it various times! It is thick but not greasy, also provides moisture throughout the day. Highly recommend the product!! A staple!
I am on my third tube of this. I have severely itchy sensitive skin and this works better on my face and neck better than any cortisone cream. It's gentle and helps reduce redness on my face. I highly recommend and it has great packaging. CaitlinC
Verified Purchase
Perfect for sensitive skin
The only product I can use for my sensitive skin for face and body. I never want to run out. LeslieD
Verified Purchase
Great moisturizer
Works great on very dry, sensitive skin. LovelySkin Customer
Verified Purchase
Love
This is a fantastic product for anyone with super dry, tight skin especially during winter months. I slather it on my hands and face at night and even before going outside. Great product, great price. great cream
It works for both hands, body & I use on my face at night. Very moisturizing! Desireered
Verified Purchase
THANK YOU from a mom battling Eczema
This product has been a game changer for my infant daughter with Eczema! She would cry every time I applied the prescription ointment (Eucrisa), so I was at my wits end. This cream improved her skin and her temperament (she must have been so uncomfortable). I have used both the XeraCalm AD Lipid-Replenishing Cream and Balm. I like the cream slightly better because it''s easier to apply, so I give the cream 5-stars and the balm 4-stars. LovelySkin Customer
Verified Purchase
Saved my skin
Been using this for a few years now. It is very gentle and hydrating. Saved my skin when I wrecked my skin barrier a few years ago. My skin was dry and painful. Took a few days to feel normal again. I often use at night. I've tried to wear it during the day,but it doesn't wear well under makeup. LovelySkin Customer
Verified Purchase
Comforting lotion
Light lotion, no fragrance. Good for sensitive skin and/or skin recovering from dryness. LovelySkin Customer
Verified Purchase
Has helped so much.
The Avene XeraCalm AD Lipid-Replenishing Balm has helped me so much in repairing awful psoriasis breakouts related to allergic reactions to my diet and contact dermatitis. For a time, I didn''t think my skin would look normal again. It took some months of using the balm and changing my eating habits (no more gluten, minimal sugar) but my skin has largely cleared up, even the worst areas look normal. I still use the balm to keep the occasional breakouts under control. Regarding the tube, it does get difficult to use as it gets low. I imagine it's very hard to squeeze if you have arthritis. Once it gets difficult to squeeze, I cut the tube in half (one smooth cut so you don't nick yourself). You'd be surprised how much is still left in there. I use what I need and keep the ends in a sealed plastic bag. I manage a few more uses out of the tube that way. LovelySkin Customer
Verified Purchase
very good
It is very good for dry skin and all ages. LovelySkin Customer
Verified Purchase
The best for itchy and dry skin
I normally do not write reviews but honestly, this is the best for people who have sensitive skin. I wanted to cry after I applied this on my face. I couldn't be any happier with the relief my skin felt. I have been using it ever since. I use this together with the cleanser and it's a perfect match. I will only use Avene products from now on! LovelySkin Customer
Verified Purchase
Rich moisturizer
I love Avene products. Anyway, I have tried different moisturizers from this line. I am always very happy with the results. The only time I wasn't was a product I ordered and didn't realize it had fragrance. Most of Avene's products don't have fragrance. I cant live without my Avene moisturizers. Very thick and rich, best suited for dry skin. I have tried other brands and I always go back to Avene. My dermatologist recommended Avene to me 8 years ago and I have been using it ever since. It is a staple in my skin care. I apply serums first and then apply my Avene moisturizer. I absolutely can not live without this moisturizer! And most of their products can be used on body and face. Avene XeraCalm AD Lipid-Replenishing Balm
I love to use Avene products, and the lotion I ordered (Avene XeraCalm AD Lipid-Replenishing Balm) helps my kids' dry skin a lot. LovelySkin Customer
Verified Purchase
Soothing
I find this to be very soothing to my dry and itchy skin. I use the replenishing oil cleanser, and this and my skin feels soft and lovely LovelySkin Customer
Verified Purchase
I love this stuff!
Ok, so yes, this is a heavy moisturizer. But, it is a nice gentle cream for when your skin feels tight and dry or is slightly red. It may be more suitable for night application, since it is a thick cream, unless you are dealing with eczema or psoriasis and need more help during the day. It does absorb pretty well and quickly. Your skin will definitely feel more moisturized, refreshed and calm. My only complaint is the application tube. While I appreciate it reduces bacteria to not dip your fingertips in a jar, it is hard to squeeze this product out of its tube after it is more than halfway used. You almost have to fold the tube in half to make it easier to squeeze the product out. LovelySkin Customer
Verified Purchase
Favorite Balm
Best Moisturizing Balm for Winter. Great for Redness, and Dry patches. LovelySkin Customer
Verified Purchase
Great moisturizer!
I love this product! I got a sample of it from my dermatologist. My skin was itchy from using a new product that dried out my face and XeraCalm Balm took away the itch and dryness right away. No scent and ultra comforting, love this product! LovelySkin Customer
Verified Purchase
Love!
I received a sample of this and tried for the first time as a night cream and loved it! It was thick enough to really moisturize but not greasy. My skin felt great in the morning!