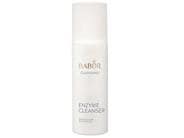 Reviews For
BABOR Enzyme Cleanser
$34.00
Very good cleanser
Cleanses the skin well and works as a light peel. I have sensitive skin, but this remedy came to me. I am very pleased.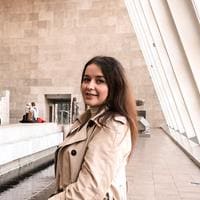 Very gentle
I feel like this cleaner does a perfect job without being too harsh on my skin. A little bit goes a long way also. Great Simple Exfoliator
This is a really nice exfoliator. It is strong though. I have very sensitive skin. I use it twice a week in the morning for clear skin. It has minimal ingredients so it is easy to incorporate into my current routine. MrsSensitivity
Verified Purchase
Love This Cleanser!!
I used this cleanser several years ago, but have found it again!! This is the most gentle cleanser I have ever used. It doesn't take much, and works so well. I will never go back to anything else! Very nice exfoliation
I've used several different cleansers that were similar, but I feel this is the best. LovelySkin Customer
Verified Purchase
Wonderful
Really like this gentle, mild cleanser and exfoliator. Leaves my skin super soft and clean. Mix the powder with a little bit of water and it foams up. Taking off one star because my bottle was only about 3/4 full. This cleanser is a little pricey, but looks like it will last awhile. Pros and cons
This didn't irritate my highly reactive skin, hence the four stars. But, I will not reorder. For the price there are better cleansers. LovelySkin Customer
Verified Purchase
Babor enzyme cleanser
I have been using Babor Enzyme Cleanser for years. I have very sensitive skin. It exfoliates very gently and my skin always feels, and it looks great after I use it. I used to go to a Babor salon years ago when I lived in another city. The Aesthetician recommended several of their products including this one which I have been using ever since. It is gentle enough to use both day and night. LovelySkin Customer
Verified Purchase