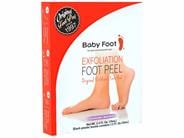 Reviews For
Baby Foot Exfoliation Foot Peel
$25.00
Amazing!
Love this Foot Peel! It takes an hour of time to start the peel - perfect for pampering yourself and relaxing. The actual peel process starts in 5-7 days. Product leaves your feet feeling so soft! Highly recommend! SkinCareAholic
Verified Purchase
Intense Peel
I love this peel! I use it monthly. Warning your dead foot skin is going to fall off in large pieces. Revealing soft baby skin. Dmbilis
Verified Purchase
Amazing
Absolutely fantastic! My feet are literally like a baby's foot. Sooo soft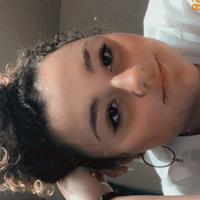 Love
Love this peel. It does take a solid 5-7 days after for it to really start working but what a difference. Prepare yourself for several days of shedding foot skin all over your house!! LovelySkin Customer
Verified Purchase
Baby Foot
I love this product I have been using it for several years and I've tried others but nothing compares to this one! LovelySkin Customer
Verified Purchase
Amazing
This worked like a charm for me I was very impressed with the results my feet looking brand new LovelySkin Customer
Verified Purchase
Foot mask is great!
Amazing.....would order again in a heartbeat. LovelySkin Customer
Verified Purchase
Super Smooth Feet!
This product is fantastic. Nothing happened at first but a week later feet are super smooth. Suggest wearing socks to avoid flaking dead skin all over the floor. LovelySkin Customer
Verified Purchase
Soft "Baby Feet"
My heels had rough calluses and were hard and dry. I used another brand prior to this and had awesome results. I would recommend soaking feet for a half hour or so before using the Baby Foot. I have had some success with the peeling of old skin. Not like the videos I watched. Maybe my feet weren't in as rough shape as those users. Anyhow, it is a nice at home foot peel. I would recommend using tape (packing) to keep the paper socks sealed and wear socks over if you aren't sitting. It was easier to walk around and I felt they were more protected with socks over the Baby Foot cloth socks. Best Ever
I have used these for years! They are the best ever. Allow 2 full weeks for your feet to peel. It's best to take a bath or soak your feet first. Then exfoliate them with a pumice stone or file. Put the booties on, place socks over the plastic booties, and watch an entire season of a show. Your feet will start to peel like 5-7 days later and will take another 7 days to fully peel. Be warned - there will be dead skin everywhere! LovelySkin Customer
Verified Purchase
Love this
This is my second purchase of this. It's great Keldunc
Verified Purchase
Baby Foot Exfoliation Foot
I actually just tried this today and it was nice and smooth and silky and I hope it helps my foot I had surgery on! Time will tell, it seems very promising. LovelySkin Customer
Verified Purchase
Disappointing
After carefully following the directions, I was disappointed in the lack of results from the peel. My feet flaked very little compared to other foot peel products and wasn't worth my time or money. LovelySkin Customer
Verified Purchase
Baby foot
Hello, I had several friends recommend this product. I purchased this online. It did nothing, no peeling no softening. Nothing. I was very disappointed. I waited for 3 weeks for something to happen, nothing did. I followed the instructions to a tee. Not sure if this product can expire?? LovelySkin Customer
Verified Purchase
I love this product
This really does peel your dead skin off. It is unsightly if you are wearing flip flops while you are using it, but it works great. I've used it twice. disappointed
My sister used your product and raved about it so I was so anxious to try it. My feet are a constant problem for me. In between foot doctor appointments where he trims and sands my feet I am constantly slathering my feet to soften them. I followed the directions on the package. I soaked my feet first then used the booties for one hour. I then rinsed it off. I waited for something to happen. My sister kept saying give it time. The tips of my toes and the upper edges of my feet peeled a little. I had one small spot on the bottom of my foot that a little skin came off. I was swimming in my pool daily so my feet were getting wet. I was concerned that I would cause a mess in my pool with the peeling. but nothing. I purchased it 9/14/20 and used it right away because I could not wait for great results. Finally a product for me- but I am disappointed!! Costs too much for the results
I liked seeing the dead skin peel off but for the cost I'd say I'd use it once a year at the most. I wore socks during the skin peeling off phase so it wasn't an issue. LovelySkin Customer
Verified Purchase
Fine
I liked the way this skin care product worked. I was able to get some of the calluses off. However, not all of them were removed, perhaps because they are deep. I have one callus that is sore when I walk barefoot. I probably will buy another one and try again. Hopefully more calluses will come off and the pain will go away. Rough road to soft feet
I teach yoga and other fitness classes so my feet are constantly rough and cracked. I think the sweating in shoes is part of it and the wear on the sticky mat makes all that worse. A friend recommended Baby Foot. She warned me about the peeling stage so I tried to time it around classes so that hunks of skin would not be falling off on my mat. It really was not as bad as she said. I am sure that different skin types have different reactions but I had a bit of flaking and peeling for a couple of days. My feet have been super soft though. I will probably do this again periodically while it is kind of sketchy to go get a pedi. LovelySkin Customer
Verified Purchase
Amazing product
I love this product! I truly have baby feet now! And the customer service with this company was the best BY FAR I have EVER experienced! They have earned me as a customer for life!! Chrissyb3782
Verified Purchase
Great peel!
I have used several different brands of foot peels and this one seems to be the most effective. Keep in mind that it does take about a week before you actually begin to peel. Also, these did not burn like some others I've used in the past. Also love that it comes in multi-packs! The best for foot callouses
I use this about every three months to get a clean slate and remove callouses and dry skin. It's amazing for removing callouses and easy to keep them at bay in between treatments with a quick pumice in the shower. It will ruin your pedicure so I always remove mine first and wait until the peeling process is complete (about a week for me) before I repaint my toenails. LovelySkin Customer
Verified Purchase
Best Exfoliation!!
This product does a wonderful job removing dead skin!! Perfect for a pre summer peel or anytime of year. I will definitely use again!!! LovelySkin Customer
Verified Purchase
Great product
Worked so well! Removed all of my dead skin and made my feet so soft! Angie77
Verified Purchase
Baby Foot
I love this product. I used to spend over $60.00 on a pedicure at the salon. Now I use Baby Foot at home, cost much less, and works even better than what anyone at the salon can do. My feet are free of dead skin build up and are baby soft. Again, I love this product! LovelySkin Customer
Verified Purchase