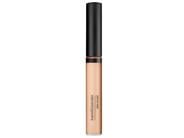 Reviews For
BareMinerals GEN NUDE Eyeshadow + Primer
Good enough, better than nothing, but where is the old formula?!?!
I use these eye base primers as my everyday eye makeup. I had all of the colors from the previous, previous formula which was not drying, did not settle, yet was matte and a good base for adding shadows (iyw). They were also straight color, no shimmer, no glitter. Then they changed the formula, added glitter :/ This made the cream more noticeable on the eye, under shadow, and were scratchy and irritating on the eyelid (a little scratchy). I like a basic simple color for every day and cream shadows are just too creamy and melt away, so I kept using the new formula. Then they changed the formula again! My eyes are older now (50) and cannot have extremely drying products. These primers now settle too much, exaggerating loose or crepe skin and are too glittery, further exaggerating the abrasive feel and visible flaws on the skin. Ugg. I am on the hunt again for an eye primer that is not shimmery and not glittery, That preps eyes without drying them out or exaggerating fine lines and crepe skin. I returned my BM primer (Retail location). Good coverage!
I used the bareMinerals 5-in-1 BB Advanced Performance Cream Eyeshadow in Blushing Pink religiously, but it was unfortunately discontinued. I use this now in its place and it is brightening and hydrating, but unlike the BB, does crease by the end of the day, and I live in a dry climate. I use this solely to brighten my eyes, and I'm certain it would make a good primer. Brightening shade
Overall, I am happy with my purchase. The color brightens my eyelids without being overdone. Only need to apply a small amount to get good coverage. It is matte with just a slight sheen, which I like. I have oily eyelids and it does crease by the end of the end of my work day, even when I use a powder on top. That's why I gave it 4 stars instead of 5. Beautyfan4ever
Verified Purchase
BareMinerals GEN NUDE Eyeshadow + Primer
This primer moisturizes, and my eye shadow goes on smoothly. It is also crease-free. It looks great when used alone as I do when I play golf. BareMinerals GEN NUDE Eyeshadow + Primer
This is working well for me. It is moisturizing and pretty. My eyeshadow goes on smoothly, or I just wear the gen nude for a very natural look. I will purchase this product again since it is non-irritating and attractive. LovelySkin Customer
Verified Purchase