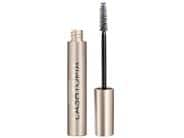 Reviews For
BareMinerals Lashtopia Volumizing Mascara
$20.00
New Ways
I have been using two other product to enhance lashes from LovelySkin - this was the next best step. A great way to lengthen or enhance lashes without a big expense. Further, the product is all natural so good for the skin and not at all harsh on the eye area. I'm a big fan! LovelySkin Customer
Verified Purchase
Just what I wanted!
This mascara is perfect for day-to-day wear. I like the brush, and it applies well. LovelySkin Customer
Verified Purchase
Clumpy
I was surprised that this mascara was so clumpy. It takes several strokes to even out the mascara. rivercat
Verified Purchase
BareMinerals Lashtopia Volumizing Mascara
This was recommended to me by LovelySkin. I was looking for a cleaner mascara from what I previously used as well as something for volume, not length. Unfortunately, this mascara clumps on my lashes quite easily and does smear under my lower lash line (even though I do not put mascara on my lower lashes). I am still on a search for a good, clean mascara that actually DOES what it states.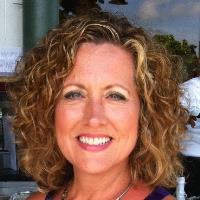 Not very good
I find this mascara to clump even when you put on very lightly. Worth trying
This is my second order for Lashtopia and I am pleased that it doesn't flake or smudge and yet it is easy to remove. I do use a lash conditioner before applying and it gets the mascara smooth and the lashes separated. LovelySkin Customer
Verified Purchase
No smudges
I have only been using this mascara for about a week but so far I like it. My lashes look long and full and I do not get raccoon eyes by the end of the day. LovelySkin Customer
Verified Purchase
Mascara
I absolutely love this mascara! I have very light colored hair, therefore my eyelashes are light as well, plus they are not very thick. This is the best mascara I have ever used! LovelySkin Customer
Verified Purchase
Great mascara
Easy to use brush, mascara stays on all day and doesn't flake. LovelySkin Customer
Verified Purchase
Volumizing mascara!
This is a great volumizing mascara! It does a great job of extending my lashes to make them look longer and more full. It doesn't clump or stick together, which I love about this mascara! Really works
This makes my lashes look full and thick. No clumps....great dark cover and it's good for my lashes which is a bonus. Comes off easy with makeup wipe! Would recommend to anyone! PlanOmom
Verified Purchase
Gentle and Natural
I am loving this mascara so far! The bristles are so gentle on my lashes. It applies so naturally. If you want to go thicker, you just keep applying. It is not waterproof but it does not clump when applying and does not streak/smudge throughout the day. I would definitely buy again! Also, the mascara container it comes in is pretty big so I think it will last a long time. LovelySkin Customer
Verified Purchase
Great mascara, doesn't flake
This mascara is a great product that does run, flake, or irritate my eyes. It stays on nicely all day, and would repurchase. It is a build able mascara without being clumpy. LovelySkin Customer
Verified Purchase
Great product
Another great product from BareMinerals. I have owned a few of their mascaras, and this one is so far my favorite. Makes my lashes look nice and full. Would buy again. LovelySkin Customer
Verified Purchase