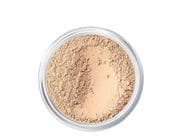 Reviews For
bareMinerals Matte Foundation SPF 15
Just enough coverage
I love this powder - it does just enough to help even out my skin tone, but feels nice and light. I also like knowing I can mix it with a darker color as needed when I get more sun in the summer! LovelySkin Customer
Verified Purchase
Bare minerals
Hoes on so smooth and gives that natural look. Not a heavy makeup. Love it!! Farmerwife
Verified Purchase
Good for Natural Look
I have purchased fairly medium several times and it's a great natural foundation with buildable coverage for sensitive, breakout-prone skin. A little does go a long way but you do need an appropriate brush for mineral powder. This doesn't make me break out or leave streaks. It can transfer to clothes (like all make-up, I think). It's a great powder though. Katielynn
Verified Purchase
Great coverage
Covers flaws really well. LovelySkin Customer
Verified Purchase
Love this product!
I have always used a heavy liquid to hide all my facial flaws, so I was a little hesitant about trying a powder- but it works! I apply it with the seamless bluffing brush, which allows me to apply heavier in the areas the need more coverage. LovelySkin Customer
Verified Purchase
Wow! Great powder foundation
I've never purchased this product before. The color is great. The texture feels great, and the look on my skin is undeniable! I'm med-dark brown complexion and this works. Texangirl
Verified Purchase
Great coverage, breathable, & afordable
Bare Minerals foundation is the perfect foundation! It covers flaws, imperfections, and uneven skin tone. Stays on for hours. Because it's a powder, your face doesn't look greasy or like you have think foundation. It lets your skin breathe. So many shades so you can pick the perfect shade to match your skin tone.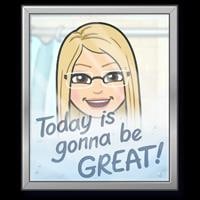 LadyMalbec
Verified Purchase
Great foundation for oily skin!
I have been using this for quite some time and it works great for anyone that has oily skin! It really helps to minimize shine. You can use a little or more of the powder depending on how much coverage you want. I also love that spf is built into the foundation. Many liquid spf foundations lead my face to feel oily so this foundation has worked wonders for me. I also love how a little powder goes a long way and that this is a natural product! I will definitely keep purchasing this product! The most perfect foundation!
I've been wearing Bare Minerals foundation for over 18 years. I've also been an esthetician and makeup artist for the same amount of time. I started with the original foundation and switched over to the matte once it came out. I have combo skin that's acne and rosacea prone, so extremely sensitive! This foundation is a godsend because you can get a heavy coverage that lasts and doesn't look or feel heavy. I've literally worn this foundation for over 20 hours and it was still there! I get tons of complements whenever I wear it, especially with my clients. I've also noticed my breakouts and reactive skin is much calmer when I wear it. Who gets better skin in a makeup?! It's crazy and amazingly true! I'm a customer for life! Danielle133
Verified Purchase
Great for over 50!
I'm almost sixty and this is the only foundation that works for me. I moisturize, put this on with some lip and eye and I'm ready to go. It gives a nice matte finish to a very moisturized face without settling in wrinkles. LovelySkin Customer
Verified Purchase
Great product
I've been using this for years now. It's lightweight and provides medium coverage without feeling oily. I love it. LovelySkin Customer
Verified Purchase
Best foundation for oily skin
I have used many liquid foundations for my oily skin. All of them made my skin turn to an oil slick in under an hour. Started using bare minerals matte powder foundation along with other BM products. My face is oily for 4 hours at least. It offers a very nice buildable coverage. Easy to apply even for beginners. Wide range of shades. Will stick to this in the future. A staple in my makeup bag!
I have been using this for years and love it! I have tried others in between but went right back to bare minerals. This powder makeup is amazing! I definitely love the matte touch to it compared to the original. My face will still get oily at the end of the day, but for the first couple of hours the matte application is working. And I am so happy to find that I can purchase this brand from LovelySkin :) An old favorite!
I used this classic foundation years ago but then strayed. My skin has been somewhat schizophrenic lately. I'm 51 and menopausal, so my skin is kind of oily and kind of dry all at the same time. My skin has always been quite oily and it still is oily, but I have to be careful how aggressive I am with my skin care because I can overdry it too easily. We live in very humid Florida, so I need an oil-control foundation. I decided to give this a try again and was pleased about all the new colors that have been added. I used to use either Fairly Light or Light but decided that the Neutral Ivory was probably the better choice. The color is spot on as I have a more neutral undertone as opposed to a warm undertone. The product still goes on very smoothly and gives great coverage without being cakey. The only negative I can say is that as the day goes on, my skin start to feel a little bit on the dry side. I am thinking that given my age and my time of life, the original BareMinerals might be a better choice for me. Otherwise, this is a classic that I can definitely recommend! LovelySkin Customer
Verified Purchase
Favorite Makeup
My favorite foundation, light enough that it does not clog pores but lasts all day! LovelySkin Customer
Verified Purchase
THE foundation
Holy grail! Looks like skin and doesn't bother actual skin. I'm glad they have a ghostly pale shade that matches me. I've tried countless others and keep coming back. LovelySkin Customer
Verified Purchase
bareMinerals Matte Foundation SPF 15
I love this foundation and use it daily. It provides natural looking coverage and natural color. A great buy. I have been using bare minerals for 16 years. LovelySkin Customer
Verified Purchase
I love this powder
I tried bare minerals years ago but wasn't extremely impressed. Recently, I tried their products again, and I'm loving them. Especially this product. It is definitely matte and long lasting without feeling heavy. Will repurchase again. LovelySkin Customer
Verified Purchase
Nice matte look for older gal as myself!
I started using Bareminerals a few months ago and love the line. I prefer the powder over the liquid foundation in makeup bc I don't like a lot of heaviness on my face that settles in lines. I'm 58, wear liquid sunscreen first, also use the BE Prep spf 50, some concealer, then this foundation. It's not heavy and I can reapply if needed. Also purchased Coloroscience spf 50 mineral powder sunscreen for reapply for a higher spf. Both are nice products, pricey but they do last a decent amount of time. LovelySkin Customer
Verified Purchase
Nice product
I previously used Colorscience "taste of honey" but the brand has discontinued/changed their color schemes. This is a nice replacement however, the color I ordered is slightly darker than I prefer. Will order again, but will try a lighter shade. LovelySkin Customer
Verified Purchase
I keep wandering elsewhere, but keep coming back
I've tried tons of foundations, but keep coming back to this one. I have oily skin and have difficulty finding anything that doesn't melt by the end of the work day. While this one melts by the end of the day, I at least know that it isn't going to clog my pores. The color works pretty well for me (foundation tends to look orange on me). Easy to apply and build on for the coverage level I want. LovelySkin Customer
Verified Purchase
Bare minerals
Amazing product! And this is the place to buy it! Great products, great prices and everything ships free! There's always a promo code to apply a discount!:) LovelySkin Customer
Verified Purchase
Great for my skin
Bare mineral powder foundations are the answer to sensitive skin, because the powder lies on top of the skin and does not clog pores. I use the matte in places where I need more coverage, such as the nose, but also use the original formula when I want a lighter coverage. LovelySkin Customer
Verified Purchase
Absolute love!
This is the best face powder ever! It feels so clean never too cakey. It barely feels like you even have make up on. It covers so well and is long lasting. This is 100% the best mineral powder ever. I have used this product for 5+ years. The matte is my favorite and it helps eliminate shine and oiliness. You can't go wrong with bareminerals matte powder! LovelySkin Customer
Verified Purchase
Love the Matte
Light weight powder that controls my shiny skin. Accidentally bought the original powder and immediately realized that the matte is only for me .. LovelySkin Customer
Verified Purchase