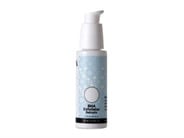 Reviews For
BENEV BHA Exfoliator Salicylic Facial Gel
$40.00
Excellent!
Been using Benev products for years and will never live without it! This product keeps my skin moist and wrinkle free. LovelySkin Customer
Verified Purchase
Quality product
I first used this product in 2005/6. It is a quality salicylic acid exfoliator without unnecessary irritating ingredients, like alcohol. Very effective for exfoliating skin and preventing breakouts, cleaning out the pores and bringing whiteheads/blackheads to the surface. Cleans Out Pores
I've been using this product for about 10 years and I absolutely love it. I use it about 2 - 3 times a week to keep my pores clean and skin glowing. I've tried other pore treatment products but Benev is the only one I like. I work out and sweat a lot and I find the Salicylic Acid Exfoliator keeps my skin clear, my pores clean and overall my skin glows. I use it on my face, neck, chest, shoulders, and the back of my neck. I get a lot of compliments on the condition of my skin when I use it. I am 49 and wasn't the best with sunblock in my youth. Much better with sunblock now. Quality products are definitely key to healthy skin. KEShelton
Verified Purchase
Great!
Really loving this product. I bought it on a whim, and pleasantly surprised how much I like it. LovelySkin Customer
Verified Purchase