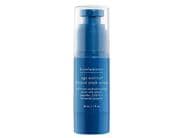 Reviews For
Bioelements Age Activist Clinical Youth Serum
Age Activist Clinical Youth Serum
I'm a sincere Bioelements fan. Everything in their line is top-notch and this is no exception. Goes on smoothly and feels wonderful! LovelySkin Customer
Verified Purchase
Good stuff
I have been using Bioelements since being introduced by my esthetician Love it! Nice!
I can definitely tell a difference after using for a few months that my skin appears smoother. Luckymez
Verified Purchase
Nice product
Have tried many anti-aging or just serum products before moisturizing, and this one does the trick. I find my skin making positive strides, as I haven't used long enough for the maximum effect but so far so good! LovelySkin Customer
Verified Purchase
Part of my skin care routine
I remember when this was first introduced by Bioelements received a sample from a spa. It feels wonderful applied to my skin, and is my first layer of defense in my morning routine. One pump in the morning smooth on, it feels delightful and is absorbed right into my skin. I had wanted to try a product with retinol and was concerned with my sensitive skin, but no problems from day 1 and was able to add it right in 7 days a week. I do notice a difference using it with evening out my skin tone, smoothing and brightening my skin. I have rosacea and it seems to help with the redness. LovelySkin Customer
Verified Purchase
Really like this!
Love the Bioelements peptide toner and this! A must to an anti aging regimen. LovelySkin Customer
Verified Purchase
Great product
Really love this. I love the way it feels on my skin. LovelySkin Customer
Verified Purchase
Amazing
From the first application, I could tell a difference. My daughter asked if I had a Botox treatment. LovelySkin Customer
Verified Purchase
Fantastic anti-aging serum
See results with one application! This serum works to make your skin look smoother. You will see a more youthful face that keeps getting better each day. Use just a very small amount to see great results. Definitely worth paying a little more for a product that delivers the promise of more youthful skin! LovelySkin Customer
Verified Purchase
Another Good Bioelements Product
I bought this for my mom, and she loves it. I am a huge fan of Bioelements and will be purchasing this for myself. Quality, effective products at a great value. LovelySkin Customer
Verified Purchase
Retinol without irritation
When I tried this as a sample, it didn''t take long for me to purchase this product. Check out the ingredients list. It combines the benefits of multiple serums into one product. Also, if you are more prone to sensitivity from retinol, this product is gentle! I purchased this product when it went on sale, and I will continue using it. I haven't met anyone that has tried this product that did not like it. I use it at night, but it can be used during the day. BIOELEMENTS AGE YOUTH SERUM WORKS!!
I HAVE BEEN USING THIS PRODUCT FOR 6 MOS AND LOVE IT. MY SKIN IS TIGHTER AND LOOKS AMAZING. THANK YOU. A Keeper
I have very sensitive skin and wanted to start using retinol. I have tried other Bioelements serums and didn't care for the slippery feel of them. However, I was impressed with the ingredients in this so I thought I would give it a try and was glad I did. The serum has a nice light lotion texture and soaks right in. I love the pump bottle rather than one with a dropper. It has a very faint but pleasant smell. What smell there is goes away very quickly. I haven't had any reaction from this. I am not seeing any amazing results, but started by only using this once every other day. I advanced to every night now, but I still might need to wait for visible results since it is a milder product. I still feel that I am doing something good for my skin by using this and have a 2nd bottle ready to go. I will keep this in my skin care routine.