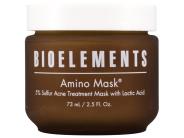 Reviews For
Bioelements Amino Mask
Good stuff
I have very problematic/oily skin. It's true I only used this once, but I definitely saw improvement by next morning and how break outs have gotten smaller. It does contain sulfur, but I'm planning on using it once a week religiously. tetemik
Verified Purchase
Great Mask
I've been using Bioelements products for quite a while now, and I really like their quality. This mask, though, took things to another level for me. I have regular cystic acne on my cheeks and around my jawline that hasn't responded to anything. Since using this mask as directed on the jar I've seen a complete turn around of my skin. I went 3 weeks with not a single zit! That's unheard of for me. I did just have a few tiny ones pop up, but they have already dried up with the use of this mask in combo with the flash foam cleanser and beyond hydration moisturizer. I highly recommend this product! LovelySkin Customer
Verified Purchase
Really works
I still suffer from hormonal acne well into my 30s, and I've tried various products for my problem. After a friend had good luck with this product, I decided to give it a try as well. So glad I did! It clears out pores so well and helps to keep new blemishes from emerging. It is slightly drying, so I've been using it only once a week, but if I feel something popping up, I'll use it as a spot treatment overnight. Really great product! LovelySkin Customer
Verified Purchase
One of the BEST masks I have ever used! A must buy!
I get facials all the time and she always uses this mask so I thought I will go ahead and buy it so I can use it at home! I love it! The smell is great and it makes my face soft after! When I have bad flare ups from stress I always use this and it really seems to help! I love the whole Bioelements system!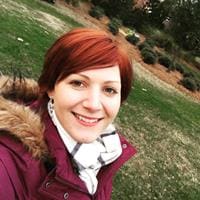 Gentle mask
Amino mask is great at tackling acne-prone skin without being harsh. I have used this mask all over my face when I have been under stress (not sleeping well, not eating well) as stress increases my breakouts. I also apply the mask to my breakout-prone areas (T-zone) as a preventative when my skin is more prone to be oily (hormonal fluctuations and summer). Does What iIt Says - clears your skin
This is a strong mask and so you only need to use a small amount - only on the areas of your skin where there are blemishes or acne. I only used it once a week, and it effectively helped my skin to heal. It is not abrasive on your skin either which is nice. I was really pleased with the product. Kimberly
Verified Purchase
good
this seems on the gentle side for a sulfur mask, so its great if your skin is more sensitive. good ingredients!