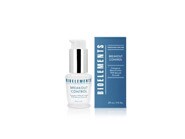 Reviews For
Bioelements Breakout Control
Bioelements Breakout Control
I love Bioelements Breakout Control. I didn't have to deal with acne until later in life, so it definitely gets a great rating for adult acne! This product really helps keep breakouts at bay and takes care of the pimples I do get, without drying or irritating my skin. LovelySkin Customer
Verified Purchase
Great Product
Used on 40 yr old skin and 15 year old skin- helped us both. LovelySkin Customer
Verified Purchase
Just ok
I love Bioelements products, but this wasn't my fave. I didn't like the way it felt on my skin or the consistency. LovelySkin Customer
Verified Purchase
Miracle product
I have been using this product for about 4 years now, and it works magic on my blemishes! Even the really tough ones that refuse to come to a head and just linger under the skin. Love it. LovelySkin Customer
Verified Purchase
I think it works
Just used it once and the pimple didn't become the usual problem. Need more time but think it works. LovelySkin Customer
Verified Purchase
Nice lotion for break outs
My teenage son uses this to target his breakouts, and it has been a big help. The cleanser and toner are great addition as well.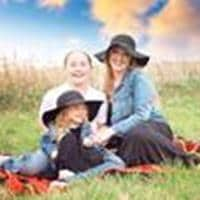 szoucha
Verified Purchase
Good so far!
I bought this and have been using it for my breakouts. It completely dried up my pimples and I haven't had any since, knock on wood. :) I am very happy with the whole Bioelements system!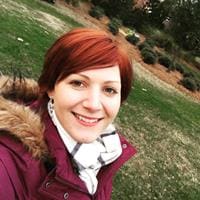 Better Breakout Control
Ive been using the Bioelements Breakout Control cream for about 5 months (with the Bioelements Flash Foam Cleanser). Per the recommendation of my esthetician, I apply this product (about 1 pump) to evenly to my face in the morning and at night. My experience with this formula has been positive. Even though it contains 2.5% benzoyl peroxide, it is light and non-abrasive on my sensitive skin. In the past, Ive used prescription acne products that contain benzoyl peroxide and they made my skin very red and very dry. My breakouts are usually infrequent, however when I do breakout my skin will scar as it heals. My esthetician recommended this product to help eliminate my breakouts and make my skin stronger and more receptive to other products that would heal/reduce my acne scars. Its taken some time to see results but I defiantly seen an improvement in my skin and how it responds to blemishes. LovelySkin Customer
Verified Purchase
Beneficial for preventing acne
I have been pleased how this has prevented future breakouts. It also is helpful with healing current pimples - just takes awhile. It can be drying to your skin, so a little goes a long way. Kimberly
Verified Purchase
not the greatest for me
this did nothing to control acne for me. i think it was just way too gentle for what my skin needs. this would be great for someone who typically gets dry from acne treatments Surprisingly good product
Boy did this product surprise me. Ill be honest, I did not do any research on this product and only bought it as an afterthought because I need an acne product on hand for monthly hormonal issues, even in my 40s. As soon as I feel a zit coming on, I dab this on and by the next day, the zit has either diminished completely or decreased dramatically. I only use it when and where a blemish wants to appear. This does not dry my skin out whatsoever. A definite repurchase!