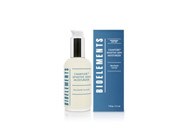 Reviews For
Bioelements Calmitude Sensitive Skin Moisturizer
amazing moisturizer
I love this moisturize so much. I struggled with breakouts and this I believe is one of the reasons why I have it under control. I have combination skin but this helps with my dryness and its so light that it doesn''t make me oily either. LovelySkin Customer
Verified Purchase
Love the product, hate the bottle.
I have been using Bioelements Calmitude Sensitive Skin Moisturizer for years and love the product. However, once you have used about 3/4 of the bottle, getting the rest out is a real hassle. It doesn't ''drain,'' so you can't just pour it into another bottle. I end up using the stem of the pump to scoop out as much as I can. Either a bottle or pump re-design would be much appreciated. LovelySkin Customer
Verified Purchase
Great moisturizer!
I buy this product for my husband who doesn't do too much as far as skin care goes other than washing his face! However, he uses Bioelements calmitude sensitive skin moisturizer every morning because he says "it doesn''t give me pimples!" Little does he know that at age 56 it's also keeping his skin healthy! Had to return it
I have combination, sensitive, acne-prone skin that is difficult to moisturize without causing irritation, clogged pores, or breakouts. The product doesn't irritate my skin and actually feels soothing, though it could be more moisturizing on cold winter days. It absorbs quickly, leaving my skin matte. But alas, it caused so many clogged pores and breakouts that after two weeks or so of usage, I returned it (I'm so thankful for LovelySkin's easy, no-questions-asked return policy). LovelySkin Customer
Verified Purchase
Bioelements Calmitude Sensitive Skin Moisturizer
This is a wonderful product for someone who has sensitive skin, I need it especially for the winter weather. Try it you will love it!! LovelySkin Customer
Verified Purchase