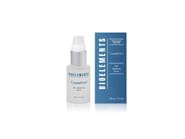 Reviews For
Bioelements CreateFirm
Create Firm - Bioelements
So glad that I tried this products! Really like the way my skin feels and looks. Hydrating and not greasy, seems to help adding a bit of firmness. It's added another of my favorite products for daily use. Create Firm Delivers
I can see my skin improving by the day. I had tried using Plump It Up and following with this. That was a bit much, so now I use this in the morning and Plump It Up at bedtime. I was totally confused about these two so I contacted the company and spoke with their aesthetician. She gave me this advice and it's really working. I also have no side effects from either product. No dryness or oiliness, just really great skin. LovelySkin Customer
Verified Purchase
Skin firming product
Have used Create Firm for several months and it works pretty well. But you have to use it morning and night or the effect doesn't last. I like the product and will continue to use it but it seems I go through an expensive bottle of it very quickly. LovelySkin Customer
Verified Purchase
Create Firm is exactly what it does
I've been using Create Firm for a little over a year and it's greatly improved my 60 yr old neck. I use it every morning before Bioelements V-Neck. I use several of the Bioelements products and this is one of my favorites - and I make sure I never run out. LovelySkin Customer
Verified Purchase
The name says it all. Firm skin!
While I have used Bioelements for years, this product is a new addition to my skin care routine. I was very impressed when I noticed a plumping and firming following the first application. I use this product every other day during my morning skin care routine on my face and neck. Bioelements CreateFirm
I am 64 years old, and thank goodness I dont look it! CreateFirm really tightens my skin and gives me a younger look. Ive been using it for several years now. Every morning before applying my moisturizer. It really helps- I cant live without it. LovelySkin Customer
Verified Purchase