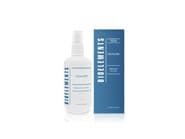 Reviews For
Bioelements Equalizer 6 oz
Toner I have used for over 20 years
Great toner. I have been using Bioelements for over 20 years. Moisturizes my skin wonderfully. LovelySkin Customer
Verified Purchase
Excellent product
Equalizer is one of my favorite products. I am not a huge fan of the new packaging, but the product is great as ever! Jkm1998
Verified Purchase
Bioelements Equilizer Toner
I have used this toner for years. It refreshes my skin, removes topical impurities and enables the rest of my products to glide on smoothly. I couldn't be without it! LovelySkin Customer
Verified Purchase
Wouldn't skip it!
This product is a must during my morning routine. My face feels refreshed and moisturized all day. It helps equal out any redness or irritation I may have. I would highly recommend! Cbritton
Verified Purchase
I like
Spray toner is new for me, but I like it. I think it's as effective as what I used to use. Bonus: it's half the price of my old toner. LovelySkin Customer
Verified Purchase
Bioelements For Life and Living with beauty and elegance
A girlfriend who is an esthetician uses and recommended that I use Bioelements for my sensitive skin. I have used Bioelements for over 20 years now and will continue to do so as long as the product doesn't change its formula or go up in price where it gets itself priced out. Bioelements stays consistent. They also come out with new products like the foam facial wash. What a most excellent product. The company has a large inventory of product giving the public and professional just what is needed for the varied types of skin. LovelySkin Customer
Verified Purchase
Hydrating, Refreshing, and Amazing
Bioelements Equalizer Toner is an amazing toner for all skin types. It is hydrating without leaving the skin oily or a residue behind. It is perfect for summer days to leave the skin refreshed and in the winter to provide a boost of hydration. I always turn to Bioelements professional products because I know they work and will not cause a breakout. Bioelements are used in the professional field; use according to your skin concern and you won't be disappointed. Very refreshing!
I've been using this product every morning for years and wouldn't change a thing about it! After washing my face in the morning, I spritz about 4 sprays onto my face before applying my serums, potions/lotions for a refreshing moisturizing start to my day! It seems to help keep my redness under control also. Very mild fragrance and non-irritating for sensitive and rosacea-prone skin. Highly recommend. bioelements
Been using this for 18 years great product!!! LovelySkin Customer
Verified Purchase
These products are great for my skin
I am so impressed with these products. I went into the salon for a relaxing facial and have a new daily skin care regimen. And, I love it. LovelySkin Customer
Verified Purchase
Gentle, Effective Toner
Not only does this Biolements product provide gentle, effective toning benefits - it also helps nourish your skin with moisture. It has such a lovely scent and feels so wonderful when you spray it on your skin. Plus, it does not take much to a fabulous job. Best toner I have ever used. Kimberly
Verified Purchase
Equalizer
I use this in the summer to balance my combination skin. Not really a fan of using in the morning because my skin is left dewy and I like a more matte look. But I use it at night and it really hydrates my skin and normalizes oil production. I use this as a toner. good product but did not work for me
this is a really nice toner but wasnt right for my oily skin, at least not during the day. it would be good after a treatment when i need hydration. nice product! Bioelements equalizer
Bought this to use after it was suggested while getting a facial. Since I use the other Bioelements products on my skin I decided to try it. My skin certainly feels better when I use the equilizer before I put on my moisturizer. I would recommend it! LovelySkin Customer
Verified Purchase
Refreshing
Bioelements Equalizer is a nice, refreshing part of my skincare routine that leaves my skin feeling hydrated and balanced. I use a few spritzes immediately after cleansing and it always gives me the feeling of a quick pick-me-up. LovelySkin Customer
Verified Purchase