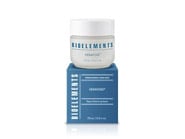 Reviews For
Bioelements Kerafole
WOW!
I was a little skeptical when first using this...thinking to myself how can a product do so much with only 1-2 uses a week?? I was so wrong! This product is more than I imagined. After just one use, my skin looks and feels better!! Not only does this feeling last a day, I get 2-3 days of this feeling. My skin feels healthier and I love it! I also love that this mask isn't thick or gummy feeling. It goes on smooth and lightweight. I have yet to do the 7 day purge, but that will be here in the near future. Such a great product, you can't go wrong!! Cbritton
Verified Purchase
HOLY WOW!
THIS PRODUCT IS A SKIN SAVER! I just need to find out how often I can use it. I did the seven day cleansing (missed a day or two) and it completely changed my skin. No pimples, no dry skin patches, no redness. Just PERFECT. Love this mask! Highly Recommend! Koosycat
Verified Purchase
Very purging
I received this a week ago and did the "7 day purge" as suggested and I'm seriously amazed. It brought all kinds of "gunk" to the surface of my skin that I was able to mash and get out of my face. I will continue to use this once or twice a week and I definitely see it lasting quite a while because it does not take much to apply all over the face. LovelySkin Customer
Verified Purchase
Great Stuff!
I used as directed for a skin purge and it worked great. I had some sort of a blemish for ages and it disappeared during the purge. Very happy with the results. It has a bit of a menthol smell that reminds me of Noxzema. Now, I just wish I remembered to use it more often! No noticeable benefits
I have been using this mask for over 8 months, and I can honestly say that I have never noticed any results. Nada. I still use it because I own it, and I love using masks but would not recommend this one. Best face mask ever!
I have been using Kerafole for years. It is a great product that keeps my mature skin healthy and glowing. I also use it for a skin purge 4 times per year. It has the most wonderful fragrance, but not overpowering! It is an integral part of my beauty routine! LovelySkin Customer
Verified Purchase
Great product!
This leaves my face feeling so soft! LovelySkin Customer
Verified Purchase
Very good facial mask
I like this facial mask because it does not irritate my skin, and it is easy to remove. My skin felt amazing after I rinsed. I would recommend it to anyone to try at least once. LovelySkin Customer
Verified Purchase
LOVE this!!
I look forward to using the Kerafole twice a week. It is an immediate pick-me-up and leaves my skin soft and smooth with barely a pore in sight. I have done the "Kerafole purge" several times now before a big event, and WOW, it delivers. Try this!! LovelySkin Customer
Verified Purchase
Works great!
Purified and brightens skin. I've tried other products but always come back to it. LovelySkin Customer
Verified Purchase
AMAZING!!!
I love many things about this product.The smell is wonderful, and I love the way it feels on the skin before and after. My skin looks brighter and firmer. Also, it makes my pores look smaller. Great product.!!! LovelySkin Customer
Verified Purchase
Kerofole
Very good product I have used it in the past helps with my pores. LovelySkin Customer
Verified Purchase
Great buy
Love this mask. I heard nothing but good this of this mask by a friend and it sure does what it's promised. My skin felt clean and radiant after just one use. The first time I tried it, it seriously felt like my skin was burning but after awhile your skin gets used to the effect. LovelySkin Customer
Verified Purchase
Amazing
This is seriously one of the best masks I have ever used. It clears out my pores and make my face feel so smooth. Love it. LovelySkin Customer
Verified Purchase
Love this product!
I am 58 and I have been using this mask for over 5 years and absolutely love it! I used to work for a plastic surgeon and the aesthetician used this for my facials! It leaves your skin feeling refreshed. It has a little bit of a tingle which I love. LovelySkin has the best price and the customer service is always outstanding. LovelySkin Customer
Verified Purchase
Not sure
I thought that I'd purchase this product since I love using masks. This product does have a strong smell, so if you have an aversion to that I'd stay away. Personally the smell didn't bother me. Very little is needed, and surprisingly it spread well. However, there were lackluster results. Meaning I had absolutely no improvement, but had no bad results either. It just contributed to another layer of cleansing, which at the time a mask is used I don't find it necessary in my regimen. LovelySkin Customer
Verified Purchase
Awesome
Love this mask! Refreshing and brightening. The smell is herbal and menthol, which I love. The scent does fade after a few minutes, so if you dont like that, just wait. My skin felt smoother and dewy once I washed the mask off. My husband even noticed that some of my hyper pigmentation seems to be fading after just two uses! My pores are cleaner and seem smaller. LovelySkin Customer
Verified Purchase
Great mask
I have problem skin and Im always looking for products to treat it. This is a great mask to use in the shower. Its a little tingling when you first put it on, but that goes away after a minute. I really feel like Im getting a deep clean when I use it. LovelySkin Customer
Verified Purchase
Facial
Using the Kerafole is like having a facial every week. You can feel the effects immediately. I havent been able to afford it for awhile, so I AM REALLY looking forward to using it again. LovelySkin Customer
Verified Purchase
Worth Every Penny!
I have been an Obagi NuDerm user for at least 3 years which has given me some wonderful results but after so long I felt my skin needed a break especially in winter when it becomes more dry and dehydrated and sluggish. I had looked at the Bioelements line for some time and felt based on the ingredients this would be a good line for my now 64 year old skin. I ordered 4 items on December 15 and I am delighted with everyone of them. The Kerafole is an awesome mask for rejuvenating tired sluggish skin. It has a cooling effect that you feel almost immediately and even more so after rinsing off. I went with the 7 day purge recommendation using it each night and applying the Really Rich Moisture afterward. I am delighted with how much brighter and more hydrated my skin became. This is a gentle yet very stimulating mask for the skin and I intend to incorporate it in my skin care routine. It doesnt dry out the skin and has a wonderful light scent that reminds of the old Clove chewing gum. I LOVE LOVE this product and would definitely order again. I also LOVE, LOVE Lovely Skin. Excellent service, fresh, genuine products that are factory sealed, always carefully packaged and expedited and a responsive customer service staff. In fact, I am forever plugging this site on Amazon because they frequently offer good sale prices on both Obagi and Bioelements along with many other lines, in the hopes that the Amazon shoppers who complain about receiving fake product will look more wisely elsewhere - such as an authorized dealer/dermatologist/plastic surgeon! LovelySkin Customer
Verified Purchase
Great Product
I heard about this product from my mother whom use to be a aesthetician. She said that this product out of all of them was her favorite. So I bought it out of I guess you could call it sheer faith. I received my package a day ago now and went to use the product right away. At first I assumed that this product would smell rather bad. But I was pleasantly surprised to find out that it did not smell bad at all! It was not even gritty like other products I have used! This product though it looks thick is not thick at all, it actually smears on extremely smooth and light almost as if you are wearing nothing at all a complete difference from the previous products I have used. It did tingle a bit in a few little spots but no break outs or anything seemed to happen. My face even looked smoother after one use! Definitely a product to recommend to friends and family! LovelySkin Customer
Verified Purchase
Perfect Product to Improve Clarity, Texture
I have been so pleased with this Bioelements product. It really has improved the texture and clarity of my skin. My skin feels so much more alive and refreshed after I use exfoliating cream. It almost feels like I just had a professional facial. Your skin just feels clean after using it. Feels as through all the impurities have been cleared away. I look forward to using it each time. Kimberly
Verified Purchase
Kerafole
I have been using this every week for about 2 years. I use it about 1 to 2 times weekly at night, left on the skin for 10 minutes. So my skin doesnt dry out, I mix a little Bioelements gel therapy in with it to hydrate my skin at the same time. It does what it says, gently digests old skin cells and skin is left smooth. Also helps congestion and when I do have a pimple under the skin I apply a dot on top everyday till its gone! Fantastic. LovelySkin Customer
Verified Purchase
Consistently works
My aesthetician recommended this mask for me. After awhile, I tried some other brands to see if they worked any better. She noticed a difference in my skin when I stopped using the Kerafole! So, I always go back to this one. Just works the best. You can feel it! LovelySkin Customer
Verified Purchase
excellent!
great exfoliating mask! i can use this almost every day it clears out the pores and makes the skin brighter. love it!