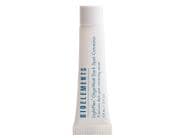 Reviews For
Bioelements LightPlex GigaWatt Dark Spot Corrector
LightPlex GigaWatt Dark Spot Corrector
I haven't been using this product long enough to give it 5 stars, but so far/ so good. The tube is small but it will last a long time because you need very little to get adequate coverage. I'm excited to see what a few more months will do! LovelySkin Customer
Verified Purchase
A little goes a long way
This is my second time purchasing the Bioelements LightPlex GigaWatt Dark Spot Corrector. My first purchase was several years ago, and I used it as a part of my night time routine to get rid of some stubborn dark spots. Fast forward to this past year...my skin went through a rough patch that left several acne scars/dark spots. This time around I am using the dark spot corrector with the Bioelements LightPlex MegaWatt Skin Brightener to help speed up the healing process. So far, I've been pleased with the results. I've been using both products for about 6 weeks; and while I still have some visible darkness, there has been a noticeable improvement. I also like this product because it is effective, without the awful smell of hydroquinone. It's not inexpensive, but a little each night goes a long way. Very expensive for 0.3 oz
I notice a difference in 2 days, so the product does work. I was surprise at the size of the tube. It only has 0.3 oz of product inside. That's pretty expensive. A tiny bit does go a long ways, but it's still too pricey. I won't be buying again, there's other similar products that works the same at lesser cost. LouiseG
Verified Purchase
It helped very, very little.
The spots only fade a little and came back as soon as treatment was discontinued. LovelySkin Customer
Verified Purchase
best that I've found
This product helps me a lot. It's the best that I've found! LovelySkin Customer
Verified Purchase
Fades those spots away
This Bioelements product really helped fade away acne scars from my face. It took a few weeks, but I did notice a difference and now they are almost completely gone. I really have been impressed with the overall effectiveness of this product. Plus, it only takes a little dab of the product to work! Kimberly
Verified Purchase