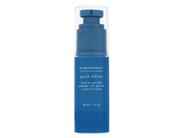 Reviews For
Bioelements Quick Refiner
MY SKIN
Love this product - have used it for many years FRENCHY
Verified Purchase
Love Bioelements Refiner
I've used Bioelements Refiner for several years. In a short time period I wasn't using it at night, I noticed my skin became dull. I'm back using it and will continue to do so. I like this product - a LOT! LovelySkin Customer
Verified Purchase
Bioelements Quick Refiner
This product lives up to its reputation. I certainly will purchase it again. The Quick Refiner takes care of small lines immediately and with continued use it does its job of relieving my face of deeper lines. LovelySkin Customer
Verified Purchase
Excellent product
Great product. Made my skin feel fresh and new in a couple of uses. Skin felt so soft and nourished following treatment (sample) that I decided to purchase. Highly recommend. LovelySkin Customer
Verified Purchase
Awesome Product!
My aesthetician recommended this product to me after my first facial with her and I've been stuck on it for years! I'm mad Bioelements has decreased the product bottle size from 3oz to 1oz. Bring back the bigger bottle please!! DeltaQueenDr
Verified Purchase
Quick Skin Care! Love!!!!
I love this super quick and easy to use serum. I use this mostly when I'm being lazy and don't feel like putting on the Skin Editor or other creams that feel more involved. With this, I just spritz with rose water and rub it on. Love it so much because although it's easy to use, I don't notice any lack of quality. Highly Recommend! Koosycat
Verified Purchase
Great product
Reliable. Been using it for years. LovelySkin Customer
Verified Purchase
Awesome Smoothness!
This is a great product for the price. It smooths and gently resurfaces skin. Bioelements Quick Refiner
Exfoliate, exfoliate! There are so many ways and Quick Refiner is wonderful to my skin. I use this in the evening as a first layer several times a week - it brightens my skin and my skin is smoother. I think it's an excellent choice for an alpha hydroxy acid product and I have sensitive skin, sun damage and have never had any skin issues using this. A win/win - liquid gold for my skin. Used with my facial regimen during my Acupuncture Facial!
My acupuncturist performs a fantastic Acupuncture Facial and uses only Bioelements products because of their pure ingredients. This Bioelements Quick refiner & the pairing eye primer is used in between sessions and works like a skin peel but is no way near one. When she uses this I'm just told to stay out of the sun and make sure I use sunblock the next couple of days. Since then, I have purchased this product here at lovely skin, and do it ever so often. There's no mistake how absolutely smooth and fantastic my skin feels the next morning. And, the price can't be beat when the special sales at LovelySkin are running! LovelySkin Customer
Verified Purchase
bioelements quick refiner
I love this product. It is the first thing I use in the morning after showering. The first product I also put on during my evening routine. It truly makes my skin feel clean and keeps the milia and blackheads away. LovelySkin Customer
Verified Purchase
Okay, but not a miracle
I've been having trouble recently with acne scarring, and my esthetician recommended this product to help accelerate the skin exfoliation/healing process. This is not for sensitive skin, so if you have any reservations about skin peeling or redness, I would go for a gentler serum or be really diligent with your sunscreen. I've been using it every other night for about 3 weeks. It does sting a little after I apply it to my skin. The package detailing isn't specific about how often to use this product, so I'm not entirely sure if I am using it enough to see the results I want. I'm still waiting for my scarring to fade completely, but it does make my skin feel very smooth in the morning. LovelySkin Customer
Verified Purchase
Improves & refines my skin texture
Noticed an improvement in skin texture & not as oily. LovelySkin Customer
Verified Purchase
Refiner
The refiner is nice, it leaves skin soft after use. No huge difference in skin texture otherwise. LovelySkin Customer
Verified Purchase
Love it!
I have been using this for years and it's amazing. It goes on smooth and has no fragrance which is important to me. I love the entire bioelements line. The price from lovelyskin.com can't be beat along w the free shipping. I will definitely be purchasing my skin care products from them going forward. LovelySkin Customer
Verified Purchase
Anti-aging and enhanced product penetration
I have been using Quick Refiner for years and love how it enhances product penetration and lightly exfoliates my skin. I apply it 3-5 times a week in the evening prior to my evening treatment serums/products. This product also works great on areas of the body that need additional exfoliation (hands, elbows, and knees). I have fair skin and this product has helped to diminish areas of hyper-pigmentation. Use this every night before bed!
This leave on extolite removes dead skin cell build up and dry spots from skin: It controls oil but doesnt dry out skin LovelySkin Customer
Verified Purchase
Great product!
I received samples of 3 Bioelements products as a Christmas gift. After trying them all together I am hooked! After cleansing at night I use the Quick Refiner then put on Sleepwear. Ive used more expensive products as recommended by a Sephora staff member but these products have way better results!! My pores seem smaller and skin brighter. Very satisfied!! Jbear77
Verified Purchase
Great product
This product really helps reduce breakouts and makes skin look smoother. You can even feel it working. The only downside is the price. LovelySkin Customer
Verified Purchase
just ok
this left a film on my skin. my sunscreen balled up over it. the ingredients seem good, but i just didnt like how it made my skin feel. Good refiner
Great product. Does a good job rexturizing the skin, according to my cousin who I gave this too as a gift. She liked it alot and I recommended your site. Thanks KATHY. LovelySkin Customer
Verified Purchase