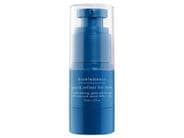 Reviews For
Bioelements Quick Refiner for Eyes
Bioelements Quick Refiner for Eyes—A must have
I am so pleased with Quick Refiner for eyes. I'm so happy to use this, it brightens my under eye area and is a wonderful anti-aging product. I use it in the evening as the first layer under my eyes in the evening and then top with my evening eye night cream. No irritation whatsoever and a wonderful way to exfoliate such a sensitive area of the face. feels great on skin
Ironically, I see more results (amazing) when I have put this product around my wrinkles of my mouth, deep and surface and it feels great on my face. princess62
Verified Purchase
I use this eye refiner along with the Bioelements Face Refiner gel
My acupuncturist performs a fantastic Acupuncture Facial and uses only Bioelements products because of their pure ingredients. This Bioelements Quick refiner eye gel & the pairing Face primer is used in between sessions and works like a skin peel but is no way near one. When she uses this, I'm just told to stay out of the sun and make sure I use sunblock the next couple of days. Since then, I have purchased this product here at LovelySkin and do it ever so often. There's no mistake how absolutely smooth and fantastic my skin feels the next morning. And, the price can't be beat when the special sales at LovelySkin are running! LovelySkin Customer
Verified Purchase
Great exfoliant for eye area
I have used this product since its release. A bottle lasts long even with 3 times a week use. Highly recommended. AMAZING
This stuff is fabulous! I had a few little milia spots under my eye, and I didn't want to pick at them especially with how delicate the skin is. They had been there for almost a year. I bought this to help, within TWO DAYS, it went away! My eye skin feels smooth and looks brighter! In love, worth EVERY. SINGLE. PENNY. LovelySkin Customer
Verified Purchase
bioelements quick eye refiner
I use it all over my face at night not just the eyes and my face feels baby smooth in the morning!!! LovelySkin Customer
Verified Purchase