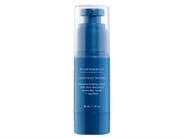 Reviews For
Bioelements Recovery Serum
10 Results Fantastic!
Some Serums can be very oily, to the point my face feels like a grease ball. Bioelements Recovery Serum is nothing like the others I have tried! This product is fantastic and I would recommend it to anyone!! LovelySkin Customer
Verified Purchase
Bonus moisture for winter
I love Recovery Serum for the extra boost of moisture, especially in the winter. I use it all year round under Bioelements sleepwear! Especially nice after microdermabrasion. LovelySkin Customer
Verified Purchase
You won't need any makeup primer with this product!
The Bioelements Recovery Serum works wonderfully. I use it as a moisturizing smoothing gel prior to putting on my makeup. Everything after that goes on so smooth. At night, I use this first and then apply the Bioelements Crucial Moisturizer. When I wake in the morning, my skin is so soft and smooth. And of course, all natural, what more can one ask for? Definitely would never be without this product. And again, LovelySkin has the best prices, especially when then run a sale on specific product lines. I stock up when that happens. LovelySkin Customer
Verified Purchase
Wow
The results are noticeable and fantastic. I am 70 and no one thinks I'm close to that age. LovelySkin Customer
Verified Purchase
recovery serum
This really helps my skin when it is so dry! Love this product. LovelySkin Customer
Verified Purchase
Love How it Feels
I received a sample of this product and used it more to just use it up than thinking it was something I would buy. I was so impressed with how it felt that I purchased it. Not sure if it is better under or over moisturizer, but I like the way it covers! I purchased other items from this brand because I liked this product so much. LovelySkin Customer
Verified Purchase
Recovery serum is amazing
Recovery Serum was my first experience with Bioelements. I was experiencing extremely dry, cracking skin and my esthetician recommended this serum. I've continued to use Recovery Serum daily for the past 3 years and my skin is soft, smooth and hasn't experienced any cracking since the day I started using it. LovelySkin Customer
Verified Purchase
Fantastic multi-tasking serum
Recovery serum is a must-have item for use after exfoliation and/or when skin is exposed to stressors like harsh winter weather. I also use this serum on my hands. The product is versatile, allowing you to layer it on top of your moisturizer as a layer of protection, for use as a makeup primer and as a anti-aging serum applied following toner. I love the scent! Thrilled
When I use this serum, my skin is so soothed and refreshed. I also love the feel of the serum on my hands, after applying the serum to my face. LovelySkin Customer
Verified Purchase