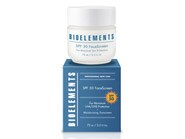 Reviews For
Bioelements SPF 50 FaceScreen
Double Duty
I love twofers and this is a good one. Great moisturizer and 50+ sunscreen that really protects from the elements! LovelySkin Customer
Verified Purchase
Favorite SPF
This SPF gives me everything I'm looking for in a facial sunscreen. I love how it moisturizers my skin, and gives me ample sun protection. I'm on my 3rd repurchase and counting! It absorbs completely in about 15mins, never leaving behind residue. Love this product. SkinObsessed87
Verified Purchase
Perfect as both daycreme and sunprotection
Great product for the summer. The sunscreen is quite thick but dries in really quickly and keeps my skin hydrated throughout the day. Lhelmark
Verified Purchase
Yes!!
I've been using Bioelements SPF50 for 6 years. It's a wonderful moisturizer/sunscreen combo for me. I have sensitive skin, this does not sting, irritate or cause breakouts or redness. I have rosacea and I feel it does actually help calm my skin. It's feels heavenly when I apply it, and I like being protected from the sun! The fact that it is moisturizing is a huge plus for me too. LovelySkin Customer
Verified Purchase
Meh
I didn't like that the product made my eyes burn when it got too close. LovelySkin Customer
Verified Purchase
Bioelements SPF50 - A Must Have Year Round !
I have been using this product for about 16 years. What I love about Bioelements SPF50 is that it does not cause irritation and it goes on well with other products, it is versatile! My skin looks glowing, dewy, and looks revitalized. It is a thicker substance and absorbs well into skin. I enjoy this product year round especially in the winter as it give a fresh appearance and not dry or dull. Having worked in a medical spa I know personally that this product is amazing for various skin types and yet is gentle on the skin. 16 years and counting. Always satisfied with Bioelements products. LovelySkin Customer
Verified Purchase
Not what I had expected..
So this wasn't what I had expected. I was hoping to use it everyday on top of my moisturizer and not feel like I have sunblock on but that wasn't the case. So, let me explain, this is more of a sunblock. It has the same texture and smell of sunblock. Now depending on how much you put on it can feel greasy. One time I applied my makeup over it but it felt weird and cakey. So I have decided that I would use this as a sunblock only when I am outdoors for awhile but not an everyday use. I can't give my opinion on wearing it everyday because I haven't especially if I want to put makeup on so I am not sure if I'd break out or anything but everyone's skin is different.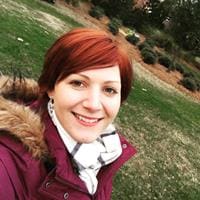 A wonder moisturizer and sunscreen
Love Bioelements products, especially its moisturizer and sunscreen. This product does a double duty to keep my skin soft, moist, supple, and protected from the bad UV rays. As I've aged, I am happy what this product had done to keep my skin in a great shape. I certainly will recommend this product to others. LovelySkin Customer
Verified Purchase
My New Best Friend
When I went to reorder my preferred Anthelios sunscreen I found that it had been discontinued. It was one of the few chemical sunscreens for dry skin with an SPF 60 that worked for me. So the hunt was on and this looked good as a possible alternative. It has turned out to be even more than a possible alternativefe...I actually like this one better. It feels lighter on the skin than the Anthelios I was using and has a wonderful slip to it when applying. It absorbs well and doesnt leave me with a greasy looking film on my face and it doesnt feel like I have lard on my face. Ive been using this over the Bioelements Oxygenation cream during the day (Im on a winter hiatus from the Obagi Nu Derm system) and have been very pleased with how my skin stays hydrated, protected and actually feeling refreshed all at the same time. I wouldnt go back to my old Anthelios sunscreen now even if they did bring it back. Im not sure this would be good for those with oily skin but if you tend to have normal to dry or dehydrated skin this is an excellent product to try. I had severe sun damage when I started on Obagi and never could use their sunscreen since physical sunscreens seem to aggravate dry skin while also leaving a white film. This has turned out to be the perfect replacement for me and Im so glad I took a chance with it. LovelySkin Customer
Verified Purchase
good product but did not work for me
this felt great but it was too heavy for my oily skin. absorbs easily, a really nice product of you have normal/dry skin Great protection
My face has NEVER burned while using this product. Have used this face screen for over 5 years. This product "protects and serves" against the sun and leaves my face feeling moisturized and smooth. LovelySkin Customer
Verified Purchase
Perfect Moisturizer / SPF in one!
After having Mohs surgery on my face due to skin cancer, I am very careful as to what sunscreen I use. I tried more than I can count, but due to my sensitive skin they were are too harsh. It was actually my Esthetician who recommended this line of products. I love that FaceScreen is both a moisturizer and sunscreen in one. It is the perfect base for my make-up too--- just give it time to absorb into the skin. I love it so much that I recently got my 19 year old college daughter to start using it too! If it seems a little pricey, just remember its two products in one and it is well worth it since a little goes a long way! LovelySkin Customer
Verified Purchase
wonderful product!
Easy to use and great as a base for make-uo! LovelySkin Customer
Verified Purchase
Great sun protection!
Feel totally secure wearing this as my moisturizer and sunscreen. Am on my second jar! LovelySkin Customer
Verified Purchase