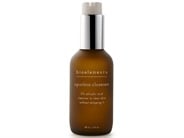 Reviews For
Bioelements Spotless Cleanser Latosha
Verified Purchase
Bioelements
This cleanser has improved my teenage daughters face so much. She had really bad acne and within three months her acne cleared up by 90%. I also use it but don't see much change in my face with my whiteheads. However, I also don't have any new pimples on my face I would recommend this product for teenagers with bad acne. Nicolelynn1984
Verified Purchase
bioelements spotless cleanser
Have been using this for my rosacea for many years.Was happy to find it on LovelySkin Products website since it has been so hard to find it due to Covid 19. Received two sample products with my order and the healing balm has helped clear up another skin condition I have. LovelySkin Customer
Verified Purchase
Excellent cleanser
This product has made a huge difference in my skin. It's so much clearer! Love Bioelements. LovelySkin Customer
Verified Purchase
Great cleanser
My teenager has started having breakouts, this with the toner had cleared him right up. He also uses the breakout control lotion for spot treatments as well.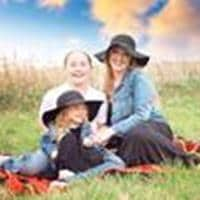 szoucha
Verified Purchase
Helps a lot!
I have been breaking out due to stress with school durning finals. I bought this and it has helped tremendously with my inflammation! I also got the toner with it and that seemed to help also. I have combination/sensitive skin, so I use this durning flare ups then I use decongestant cleanser when I dont have the flare ups.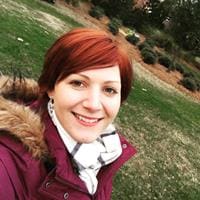 Bioelements Spotless Cleanser
I absolutely am addicted to Bioelements spotless cleanser. I use it regularly in the morning and evening. It leaves my skin squeaky clean. What I truly love about it is as sensitive as my skin is there is never a reaction. I have all my family and friends and their children in their teens addicted to using this amazing product. LovelySkin Customer
Verified Purchase
Feeling BeaUtiful
I have been suffering from acne for almost 2 years and have tried several products. I have incredibly fair, porcelain skin that is ultra sensitive so, I have to be careful what products I choose to use. Bioelements was recommended to me by an aesthetician and friend through work. This Spotless Cleanser is incredible. It leaves my skin feeling truly cleansed, never stripped, and always refreshed. If you are acne prone, and have sensitive skin, I would highly recommend this line of cleanser and other products too! LovelySkin Customer
Verified Purchase
did not work for me
this is a nice cleanser but it caused breakouts for me...i figured out its the panthenol in products that does not agree with my skin. otherwise, this is really nice, lathers well and not drying. A++++
my #1 go-to cleanser. I wish i had found this years ago when i was using otc drugstore cleansers and wishing i could hide my face. Completely cleared up my face in about 2 weeks of daily use, i cant say enough good stuff about it. LovelySkin Customer
Verified Purchase