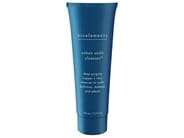 Reviews For
Bioelements Urban Undo Cleanser
Leaves your face feeling unbelievably clean and refreshed
I absolutely love the urban undo cleanser. After finally ditching my dove bar, I needed to find something for my 30-something skin. This cleanser digs down deep and really removes any makeup and dirt from your skin. It smells fantastic as well. I use other products from bioelements as well, but this is my favorite. You won't go wrong with this cleanser. My skin has never looked better. LovelySkin Customer
Verified Purchase
Urban undue cleanser
Absolutely love makes my face feel so clean and refreshed LCONOVER74
Verified Purchase
Deep Cleansing
Urban Undo is one of my favorite cleansers out there. The price tag was a little scary for a cleanser at first, but a little goes a long way! (My last tube has lasted 5 months.) This cleanser works wonders for makeup removal and deep cleaning - I typically use as the 2nd part in my 2-step daily cleansing process. I love the creamy-smooth, almost clay-like, texture to this product, as well as the smell. It is non-irritating on my sensitive areas, non-drying, and works with my combination skin like a dream. Squeaky Clean
I love this cleanser! It leaves my face feeling extremely clean and I love the smell of it. I use it religiously every night. LovelySkin Customer
Verified Purchase
Urban Undo
I love Bioelements Urban Undo Cleanser! I use Flash Foam in the morning and Urban Undo at night. My skin feels so clean, healthy, and ready for anything... it's amazing! LovelySkin Customer
Verified Purchase